It was a cool, crisp morning with some patchy fog & lows 52-59.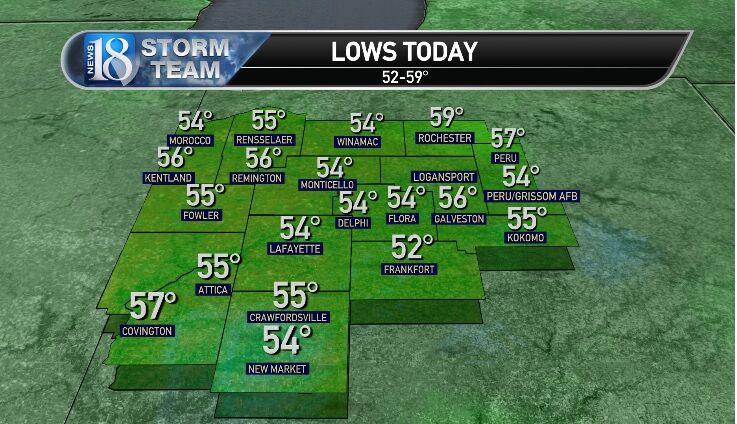 Today was a very nice day with nice west-northwest wind & highs 79-84 with dew points in the 50s to 60.
Some patches of fog are possible tonight with lows 57-62 with starry skies.
Some patchy to areas of high & mid clouds with some cumulus are expected tomorrow with tolerable humidity & highs 85-90.  Winds will be southwest at 8-14 mph.
62-66 is expected tomorrow night with some clouds, followed by 87-91 with heat indices 90-95 Friday.
Skies look partly cloudy with south winds 12-21 mph.
Saturday looks partly cloudy to mostly sunny with south to south-southwest winds 13-22 mph & highs 89-93 with heat indices 93-99.
You can see that heat with the higher humidity working east & northeastward into our area: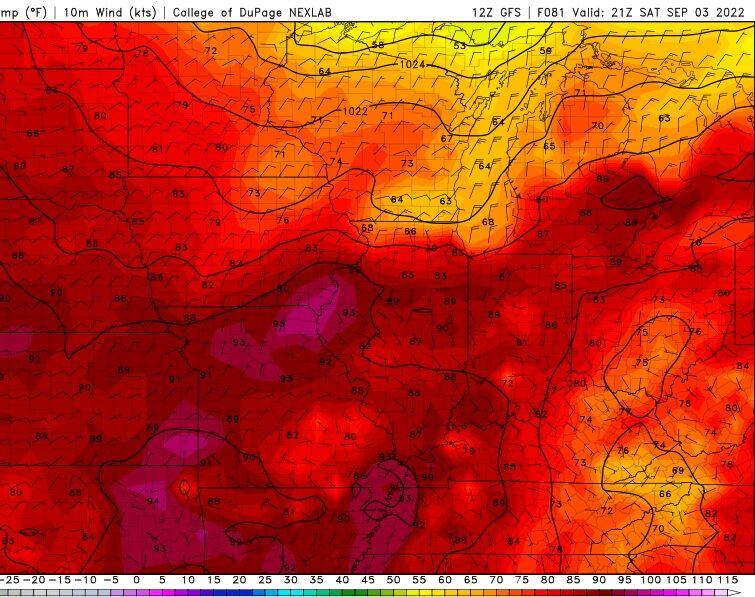 This graphic looks messy & complicated, but it highlights four things we are watching for late weekend & next week.
Upper low in Texas with deep tropical moisture will move east-northeast while low or tropical disturbance or system will make landfall on Gulf Coast & move east-northeast.
Meanwhile, weak cold front & skimming upper trough will round the top of the ridge & skim by us Sunday.
It appears that front will stall just south & then around the area, continue to weaken & completely wash out over the area.
It will stall in response to the systems in the South.
As tropical moisture tries to move northward, the front may act as a trigger for isolated storms Monday-Thursday with very warm to hot, humid conditions.
I may very well increase the coverage from 25% to 30% in coming data.
These would be random, very hap-hazard hit-or-miss storms that tend to pop in the heating of the day.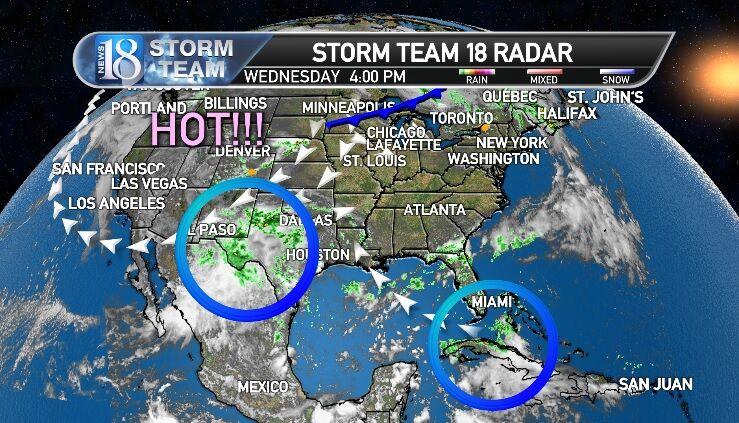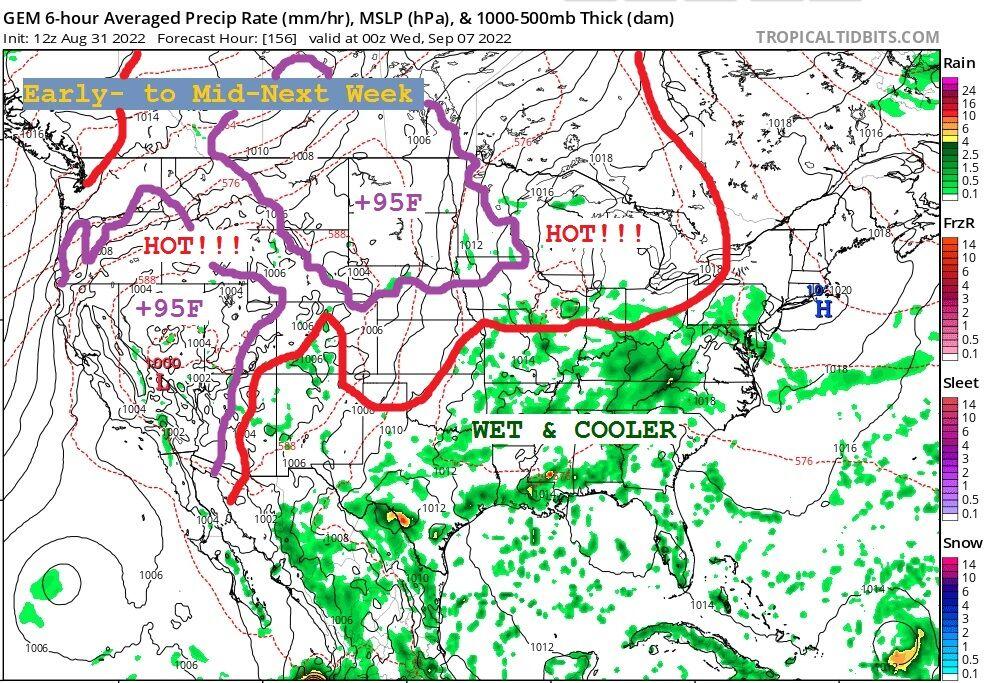 Very warm to hot, muggy weather with isolated storms are possible late next week.
The worst of the heat should occur Northern Plains & Upper Midwest to the northwestern & far western U.S.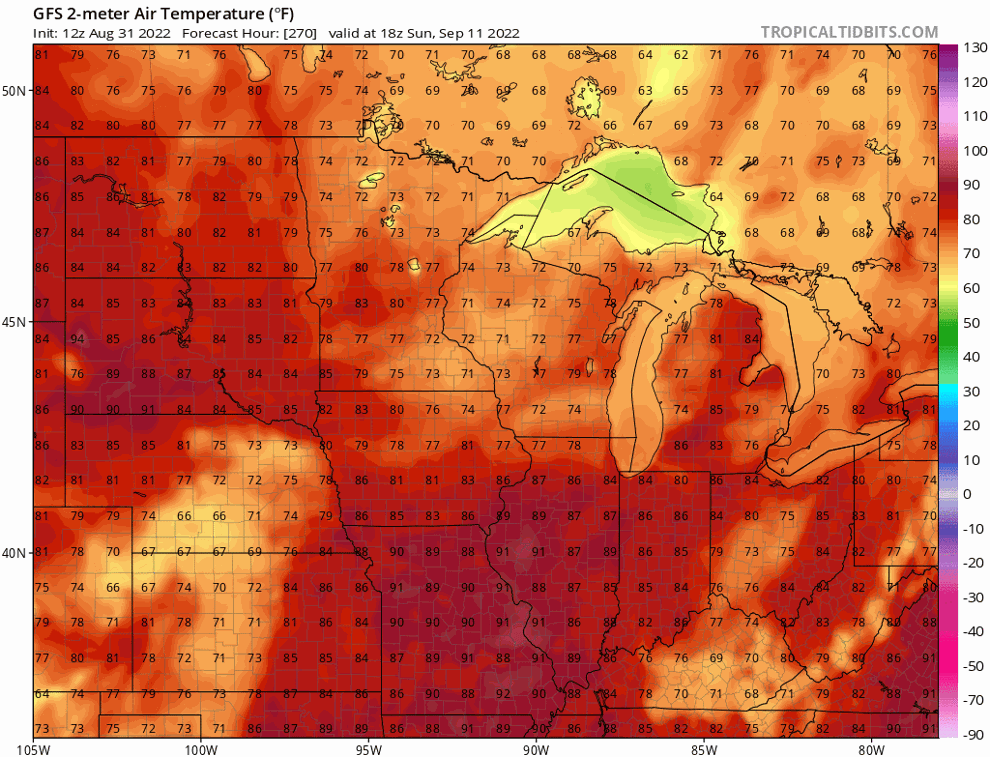 A more substantial surface cold front may finally get though the area around September 10 with highs cooling to 78-85 with lows in the 50s to 60.
Some storms are possible along the front.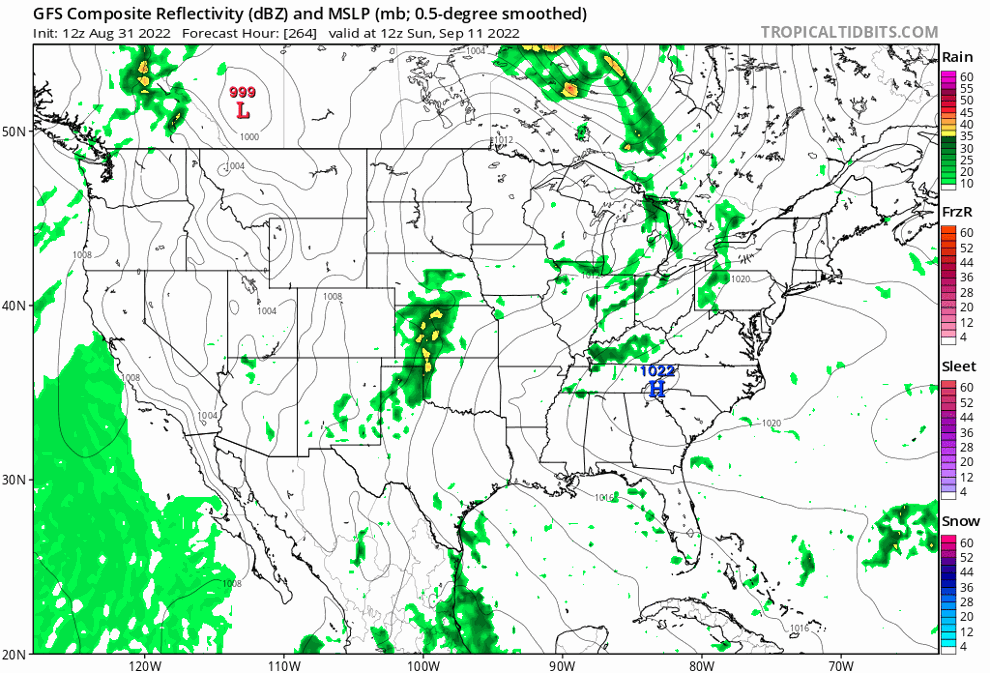 Analog trend brings some severe risk translating from the Plains to our area.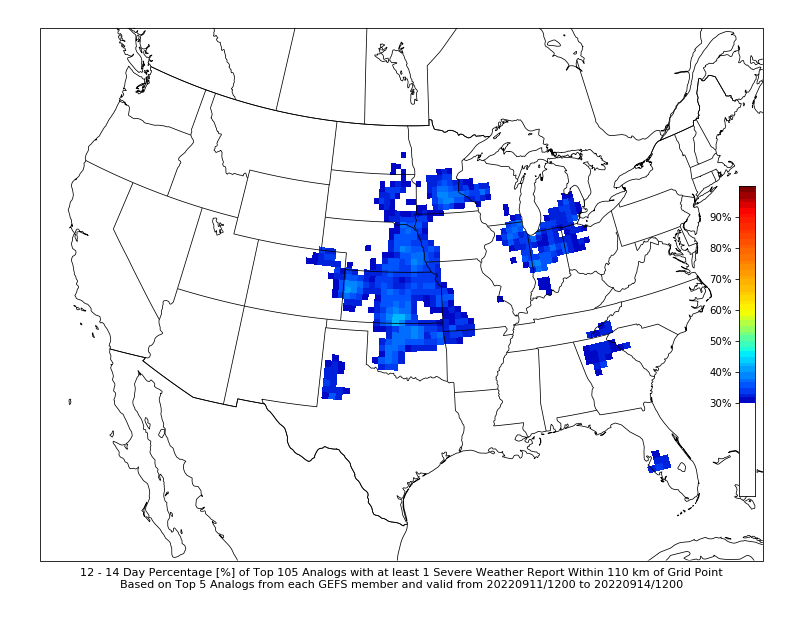 Overall September 1-14 looks warmer than normal in our area & over the northern & northwestern half of the U.S.
The cooler weather in the South is due to the wet, cloudy weather courtesy of the tropics.
Overall trend is drier than normal from our area west & northwestward, while it looks especially wet with flooding from Texas to Virginia from tropical moisture & potential tropical system(s).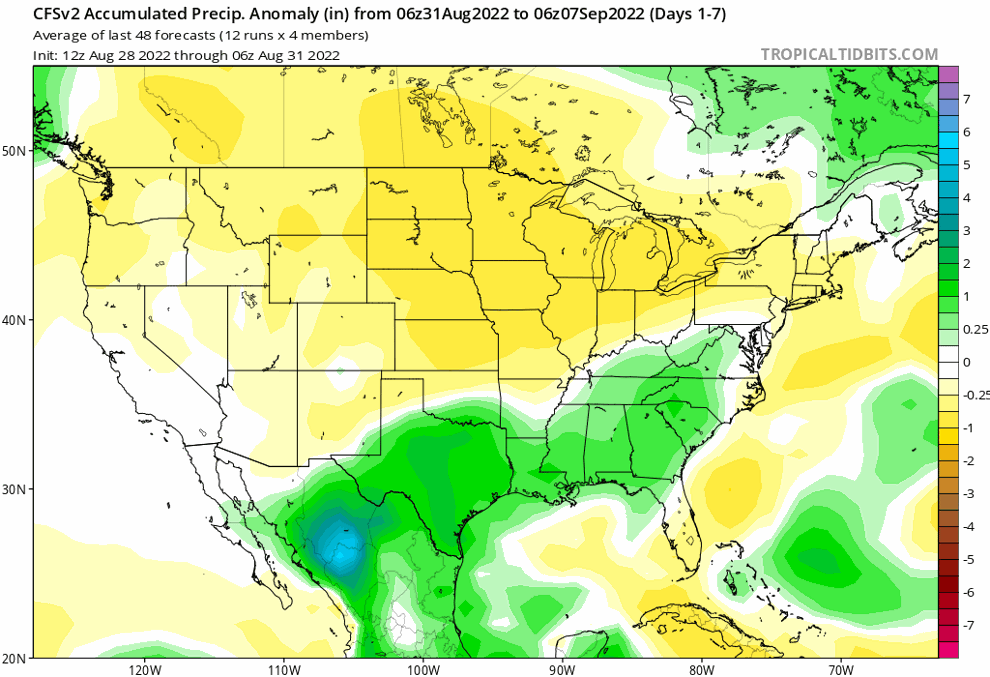 After that, we heat back up with strong southwest winds.  It looks especially muggy too.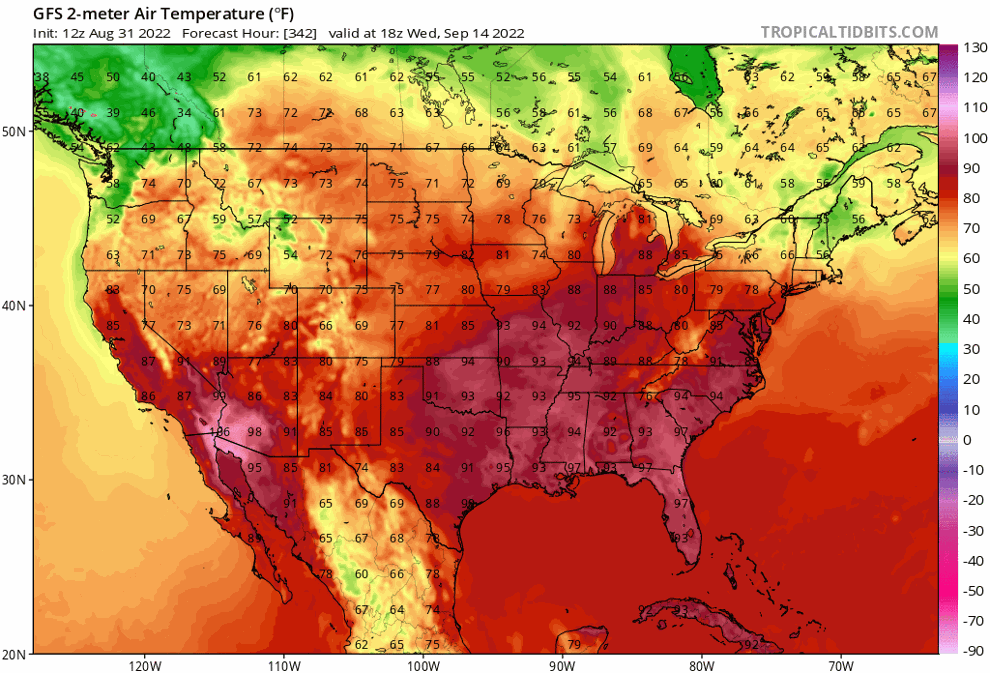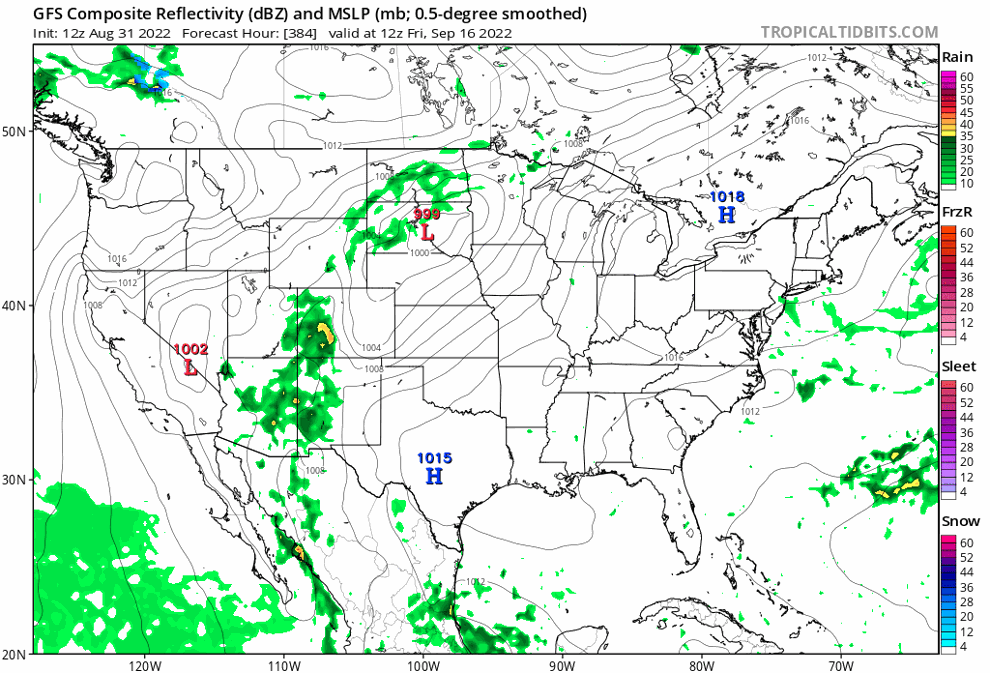 There are still signs of a period of storms with severe weather risk with this heat & mugginess toward September 20.
One upper trough pivots through with a few storms, then a main upper trough may bring a wave of organized severe weather risk as we get skimmed by Fall-like wind fields & shear amidst a hot, muggy, unstable airmass.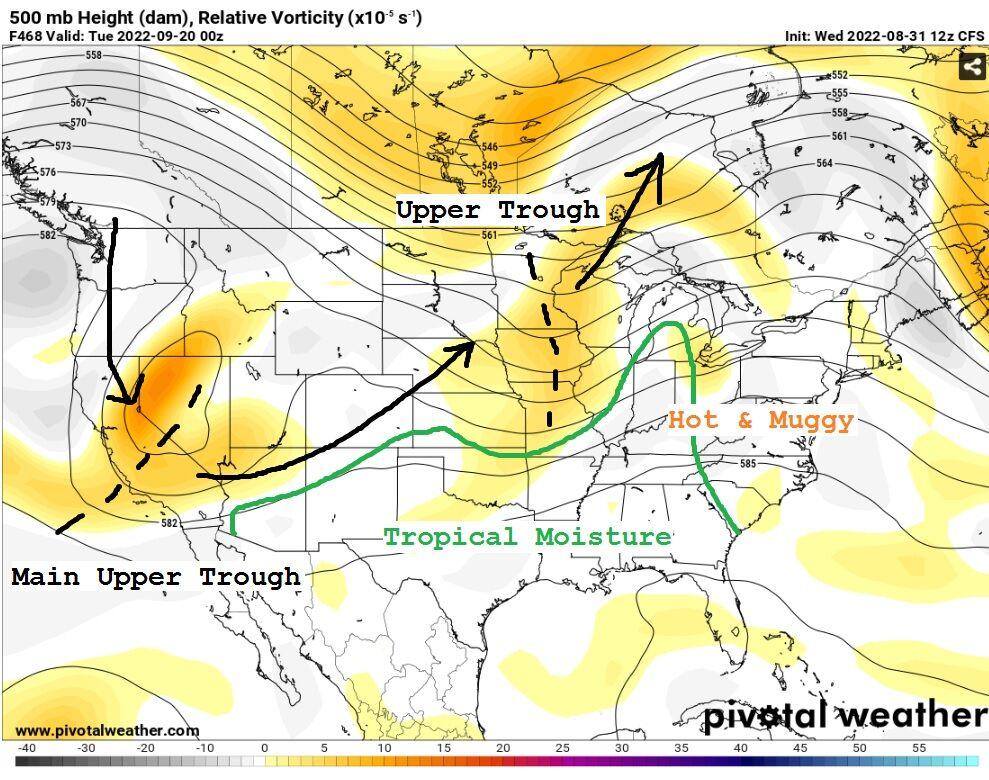 We may cool a after this to a bit below normal temperatures for a time.
Normal high/low for September 22-25 period is 72-75/47-50
However, there is a continued trend to heat it up big time in early October with temperatures potentially approaching or reaching 90.
It does look drier than normal to start October.
Southeast looks normal to cooler than normal & wet.
Euro model shows this heat....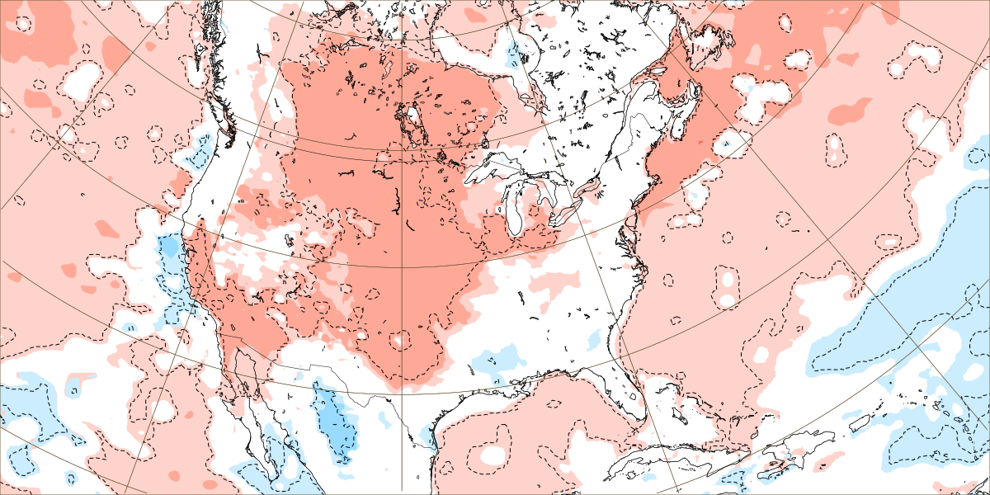 U.S. CFS model overall shows this heat as well....
Euro drier than normal signature here in early October: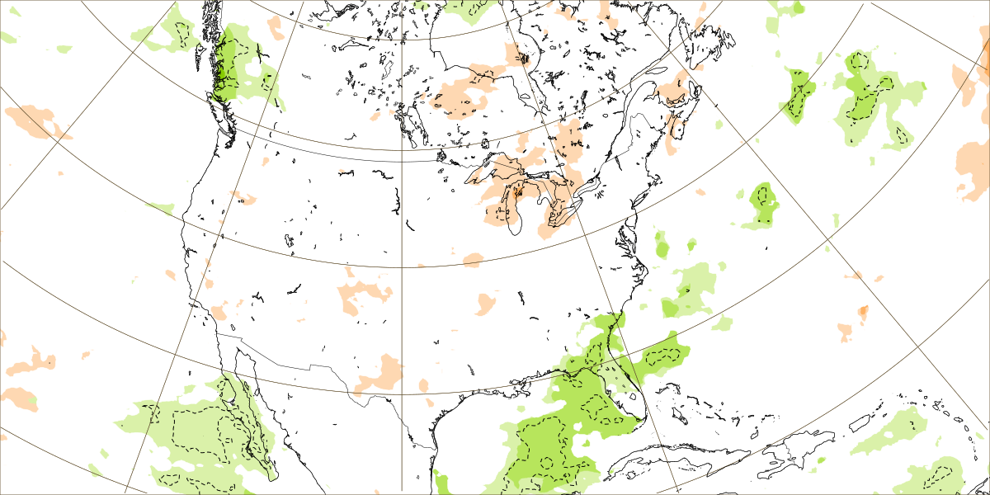 U.S. CFS drier than normal signature here in early October: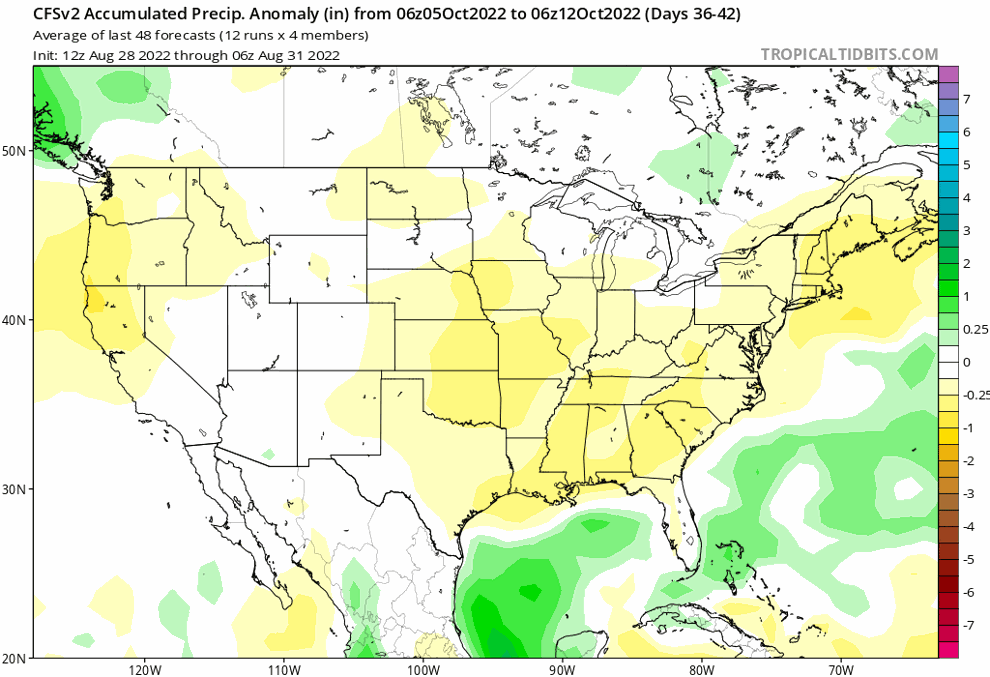 Thoughts continue to shift to wetter regime after this in October with above normal temperatures dominating, except for a period in late October.
I feel the Northern & Central Rockies may end up with below normal temperatures with early snowfall in October.
Analog suggests a Pacific hurricane merging with a system from eastern Siberia to Alaska, causing a big ridge in western Canada which brings cooler trough here. 
I also side with elevated risk of severe weather event(s) or outbreak(s) in October given the potential active storm track from Colorado to Iowa & Minnesota.
We would tend to be placed in the warm, unstable, humid, stormy zones of the storms systems.