(WLFI) - Good Wednesday morning! We are seeing a breezy start to the day with southwest winds 10-15 mph. This is helping keep us fairly mild with lows in the upper 20s and lower 30s region-wide.
Expect a few mid to high-level clouds throughout the day some peaks of sunshine and winds calming down.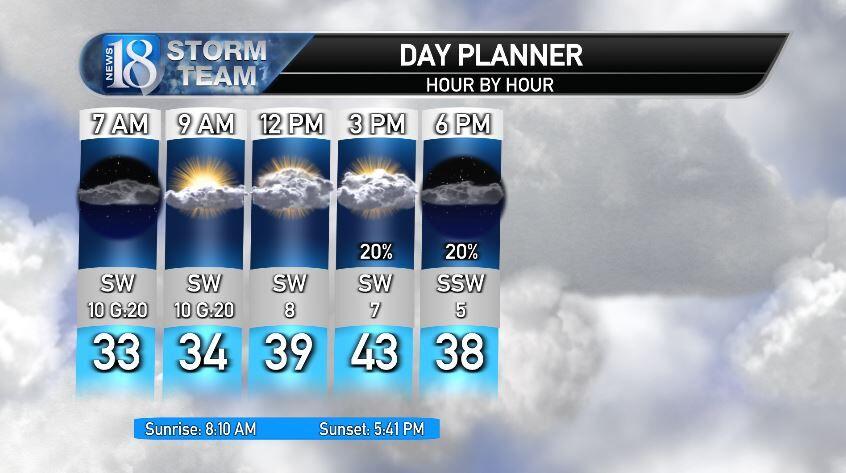 Futurecast is showing a low chance of an isolated sprinkle this afternoon. With temperatures above freezing, frozen precipitation or slick roads will not be likely.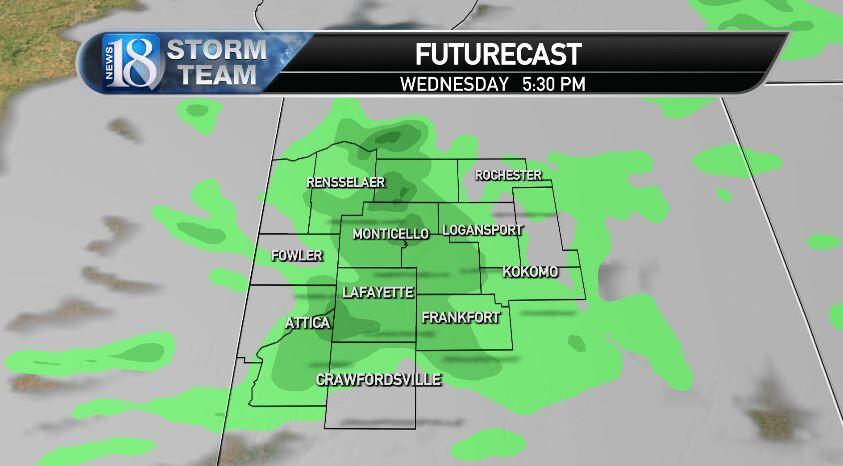 Thursday
A shortwave will move through early Thursday morning and will give us northwest winds for Thursday and will cool us down for the day compared to today.
It will be another cloudy one however the big change will be the wind direction and cooler temperatures. We will start out Thursday with low temperatures in the mid-20s and only rise to the mid to upper 30s with mostly cloudy to partly cloudy conditions.
Futurecast is showing a low chance of a passing snow shower or rain/snow mix late Thursday and into Friday. Some slick spots may be possible.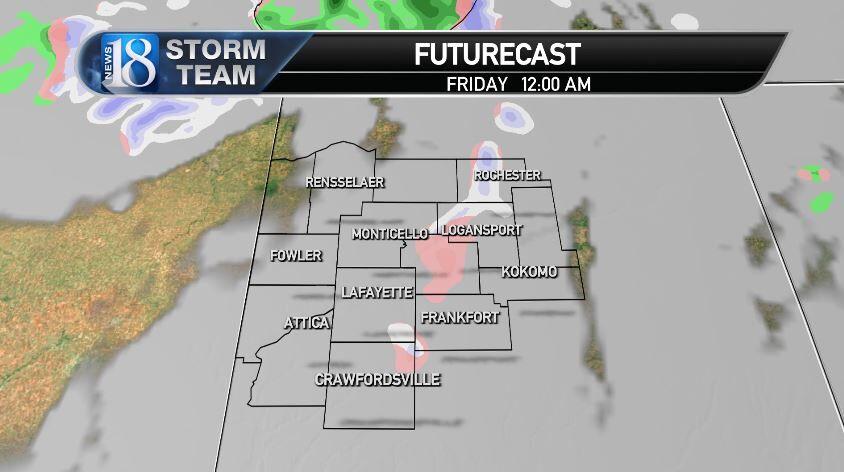 Friday
Temperatures will continue to fall on Friday with highs only in the lower 30s. Expect mostly cloudy conditions and a low chance of a flurry or a rain/snow mix throughout the day. Slick spots will be possible.
Saturday and Sunday
High temperatures for the upcoming weekend will only be in the upper to mid-20s both days so expect any precipitation to fall as snow.
A cut-off low-pressure system will impact most of the Midwest this weekend. As of today, the track of this low will circle around Central and Northern Indiana giving us lower chances for accumulating snow. Trends with current model runs have been showing a more northerly track with the low.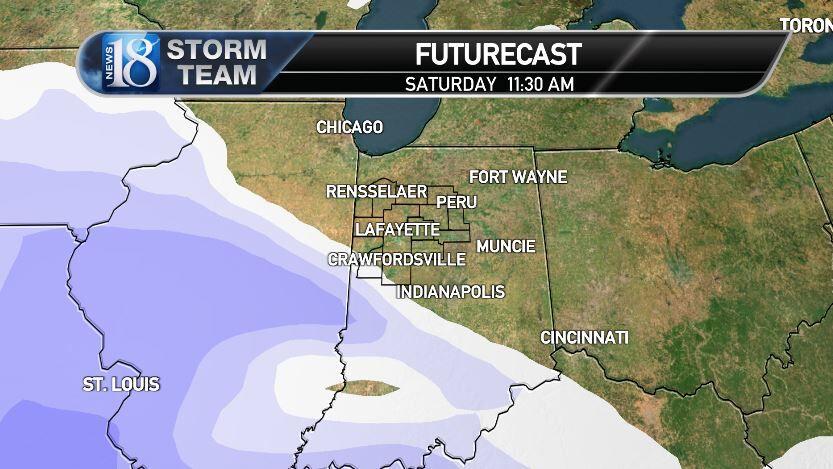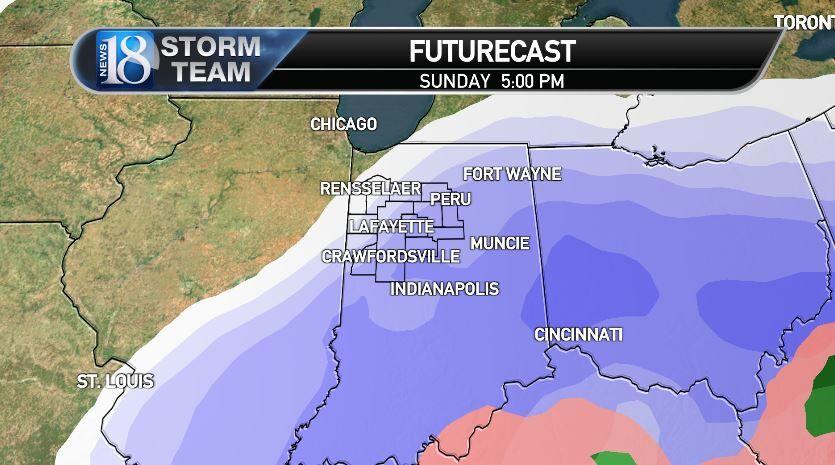 Snow totals for us may only be near an inch by Sunday afternoon however regions to our southwest, south, and southeast will experience higher totals.
We are still a few days out from this system and the track could change. If there is more of a northerly shift, this could result in more snow chances for us locally. Stay tuned with Storm Team 18!
7-Day Outlook