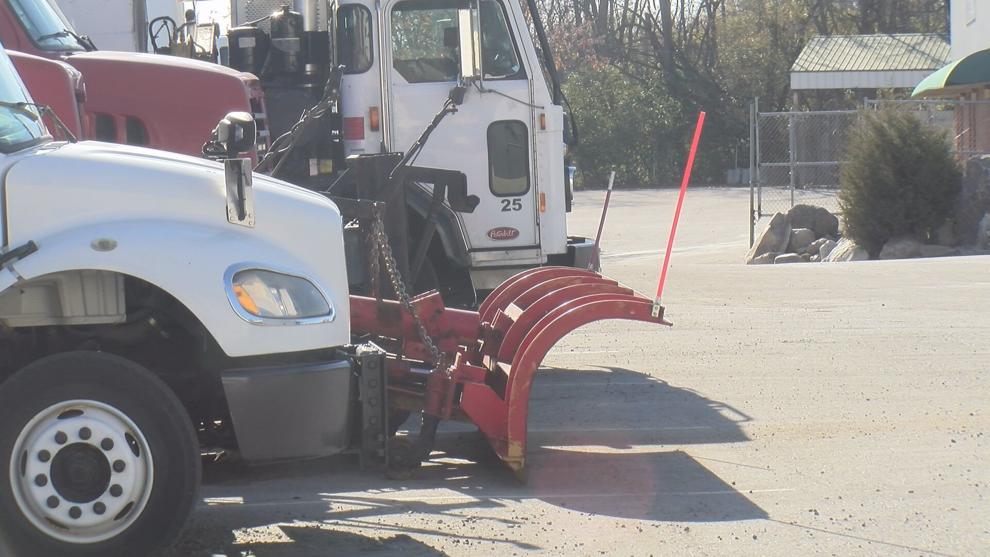 WEST LAFAYETTE, Ind. (WLFI)— The West Lafayette Street Department started treating roads on Monday ahead of the expected snowfall.
According to Department Director, Ben Anderson, even though Tuesday's event isn't expected to be major, crews are paying close attention to certain areas.
"Bridges, over crossings, any of those areas where air gets underneath will become potential slick spots," Anderson said. "It'll freeze before anything else will. So, we're definitely getting those hit and treated."
To treat the roads, the street department has to make the solution that gets applied before the snow starts to fall. 
"Water and salt, that's basically it," Anderson said. "In our brine maker you dump the salt and then water goes in. Then, when it gets to 23.3% salinity, that's the percentage of salt that we want to get to in the water to be most effective when we put it on the roadway."
West Lafayette has 250 lane miles to cover, according to Anderson. That requires a lot of materials.
"Pretreating the roadways, we usually put down 40 gallons a lane mile," Anderson said. "So, you're putting down about 50 lbs. of salt per lane mile."
That's more than 60 tons just to cover the whole city once.
Anderson also wants to remind drivers to get into winter mode, allow extra time for travel and to be courteous to the plows.
"When you can hear the salt pinging off the hoods behind you, you're way too close," Anderson said.