Typically we average 0.75 to 1 day of dew points +80 degree each summer, a level of humidity which is considered extremely oppressive. The area of greatest occurrence (per 1973-2016 average) is generally just west & southwest of Lafayette. The highest dew point of the summer 2018 in our viewing area through a network of NWS AWOS/ASOS, MADIS & Mary Anne's weather station in Remington has been 80.3 at Attica in the early July round of heat.
In examining the number of hours with dew points exceeding 80 in all of these weather stations since 2008, 2010 had the greatest number of hours with dew points exceeding 80 & the greatest number of weather stations overall exceeding that mark.
In examining dew points overall June-August, 2010 also had the average highest dew point.
2010 was an extremely wet & stormy summer on the periphery of the great, intense, historic heat wave & drought to our southwest. We were right in the "Ring of Fire" with the greatest amount of severe weather in the area since 1980 June-August. This included a significant macroburst in July in West Lafayette & derecho over the area in July. There were numerous outbreaks & events! The soils soils were wet & vegetation lush, just steaming all summer as frequent bouts of intense heat from that drought moved over the area. One day saw heat indices pushing 120 in places. A particular observation I found was in July, a passing t'shower brought a temperature of 87 & a dew point of 81.............incredibly oppressive here at WLFI at 7 p.m. Dew points as high as 83 were recorded in the 2010 summer.
The summer with the average lowest dew point 2008-2018? 2009, which was one of the coolest on record with persistent northwest flow & a lack of hot, oppressive days. Even the number of days with dew points reaching the mid 70s was very limited.
So far, summer 2018 ranks in the middle of the pack at a low-end 5th.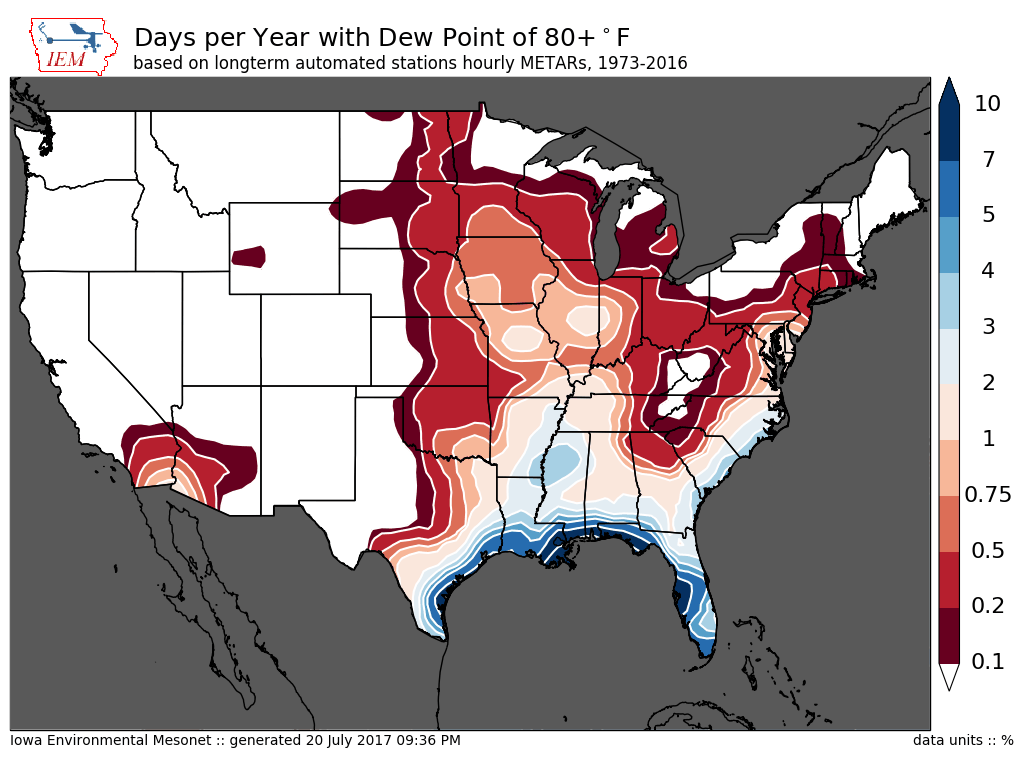 Scroll for more content...