After a chilly weekend we will get a little relief from those cold temperatures over the next few days.
Tomorrow we will come close to the 50° mark. Expect mostly cloudy skies, though, and windy conditions.
Everyone will be about 10 degrees below the average of 60°.
Temps stay cool for the first few days, but we will reach the 60s by the time we get to 60 with chances for rain Wednesday and Thursday night.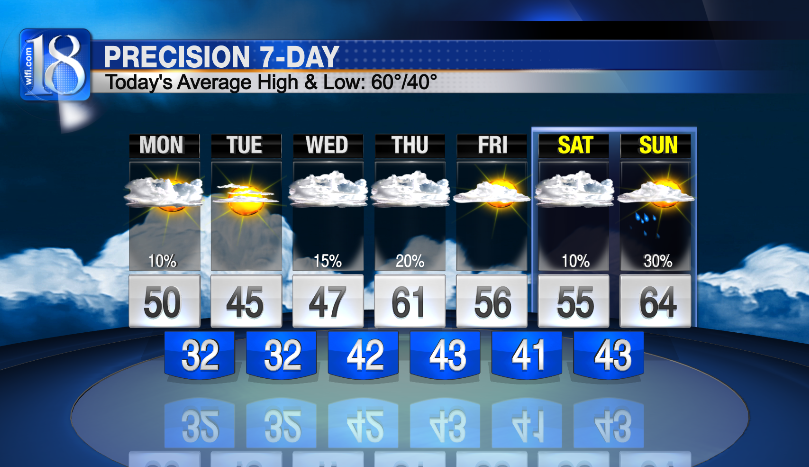 Scroll for more content...