A cold front is going to travel over the state today and the boundary is bringing scattered rainfall to the area this morning. Light rain is beginning to fall in Greater Lafayette at this hour. You will want to keep the rain gear on hand for much of the day ahead. Highs will climb into the lower 50s.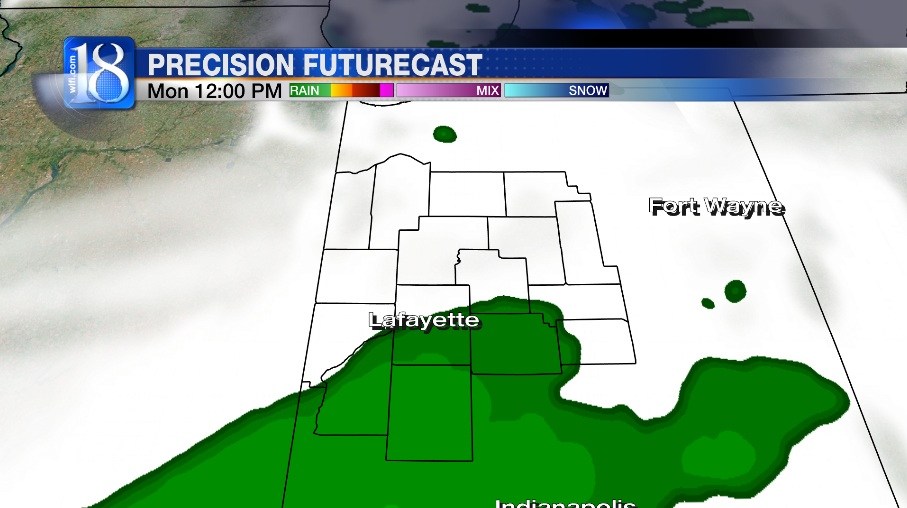 Precision Futurecast has rain lingering over the area through the lunch hour and into the early afternoon. The showers will likely be east of the area at 4 p.m. EDT.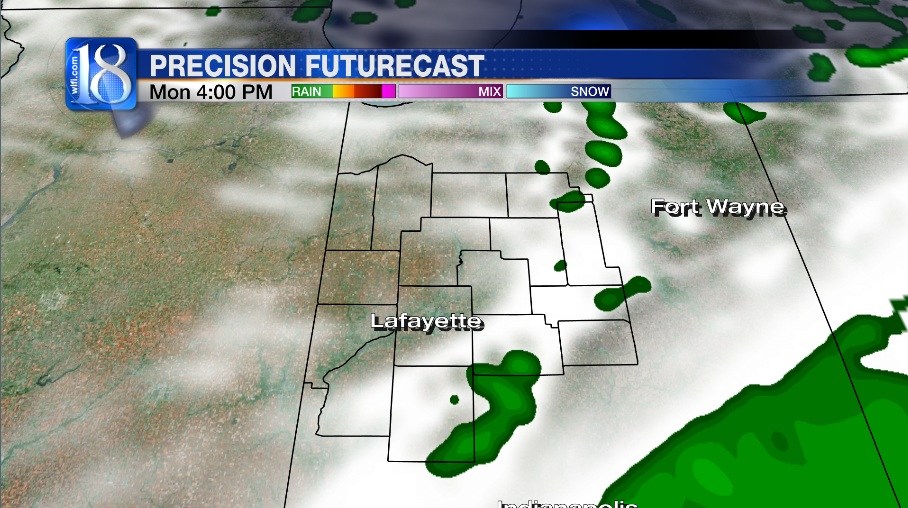 Behind the system, cloud cover will break up and skies will turn mostly clear tonight. The clearing skies and plummeting temperatures will likely create widespread frost/ freeze early tomorrow.
A Freeze Warning has been issued for Tippecanoe, Carroll, Warren, Fountain, Montgomery, Clinton and Howard counties from 4 a.m. EDT until 9 a.m. EDT Tuesday.
Even though our northern counties are not under the warning, those locations still need to prepare for the frost/freeze. Lows across the area will drop into the lower 30s.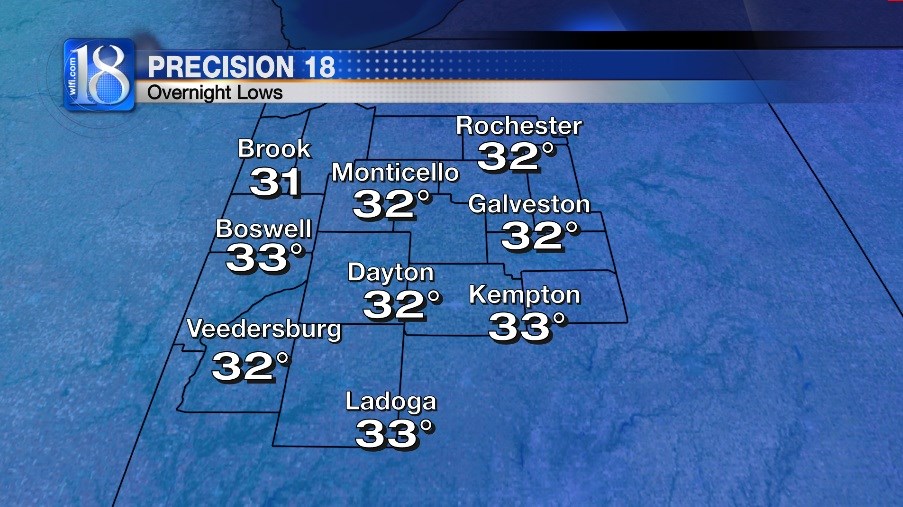 Forecast models are indicating dry weather for Halloween this year. Skies will be mostly sunny throughout the day and remain clear that evening. Highs in the afternoon will climb into the mid-40s. Temperatures will gradually fall into the lower 40s and upper 30s during trick-or-treating.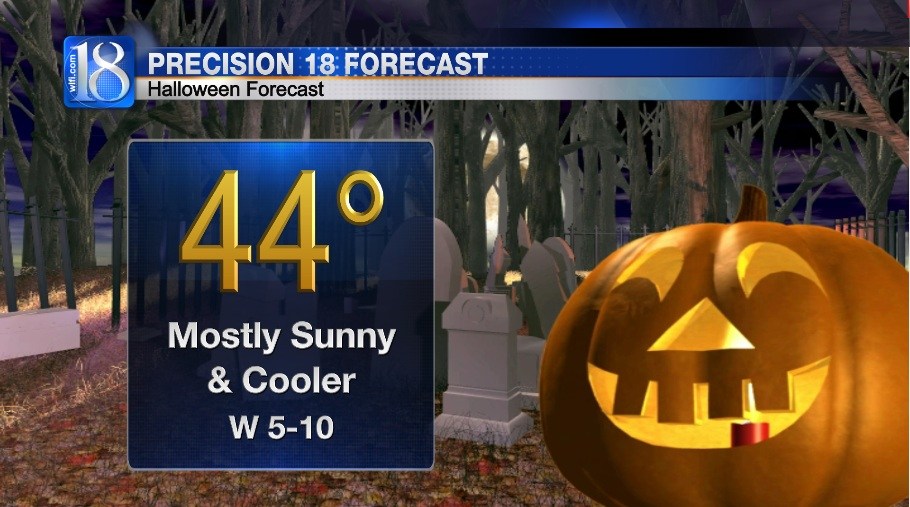 Be prepared for more rain chances during the second half of the work week and warmer weather by Thursday. Highs in the 60s will return Thursday afternoon. Don't forget to fall back one hour Saturday night-Sunday morning. Daylight Saving Time ends at 2:00 a.m. ET Sunday.