Good Evening,
After falling to 30° early this morning, we ended up more than doubling our overnight low temperature this afternoon; today's high of 62° was our warmest since Monday.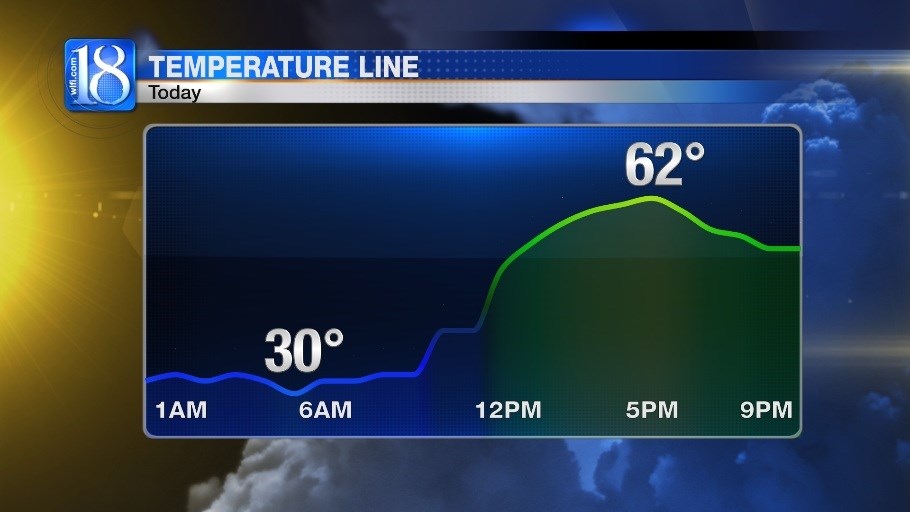 In fact, today's single day temperature surge of 32° was our most significant since September 4th when we climbed 33° in a single day. Unfortunately, today's warmth will not last, so I hope you were able to enjoy it.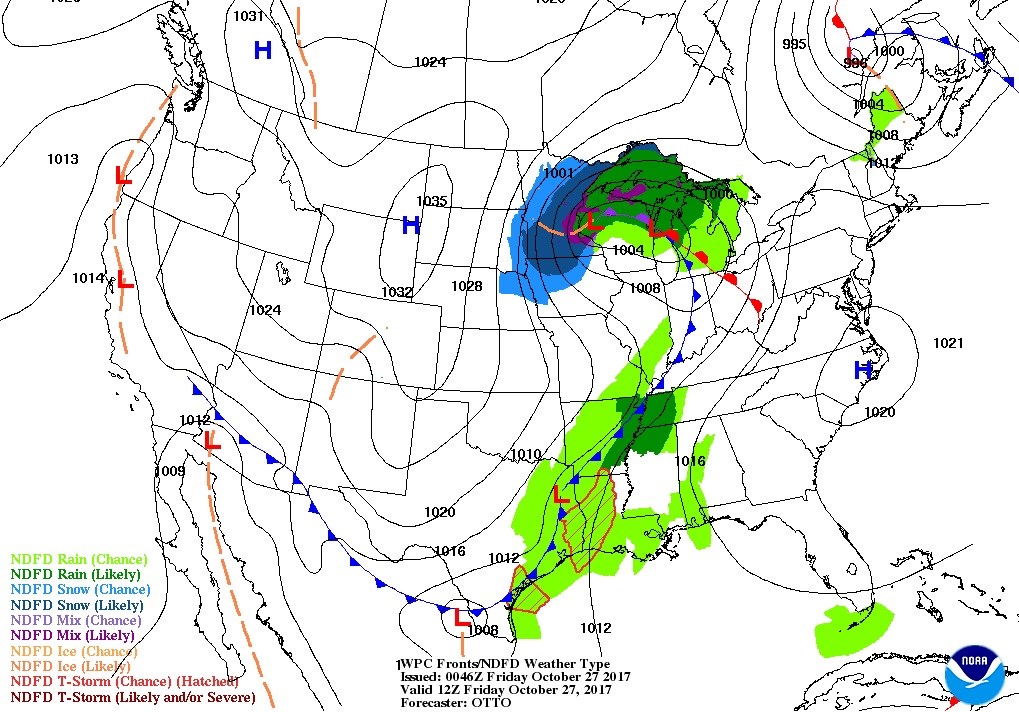 A cold front sweeping eastward from the Great Plains will not only usher cooler air into the region, but will also supply Greater Lafayette with our next round of rainfall.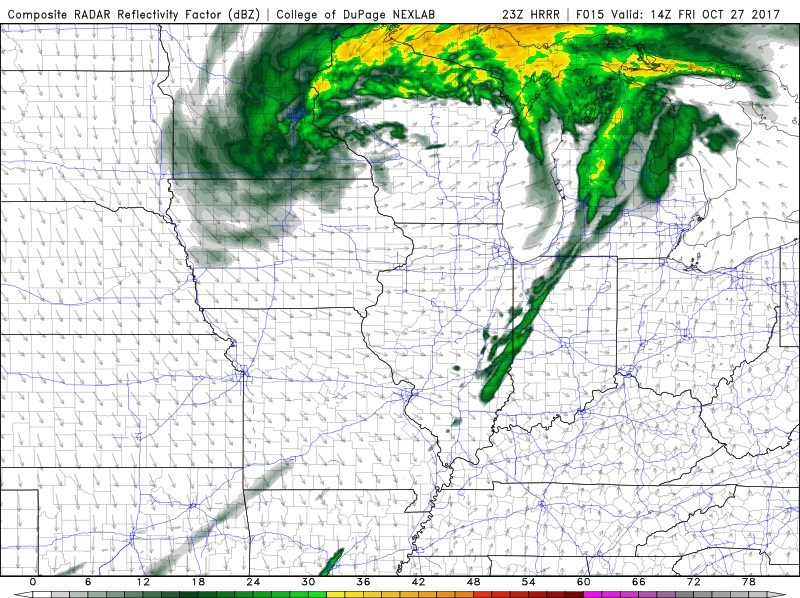 Current Model Data suggests that the first of the scattered rainfall will reach portions of our northwesternmost counties between 8:00 A.M. ET and 9:00 A.M. ET.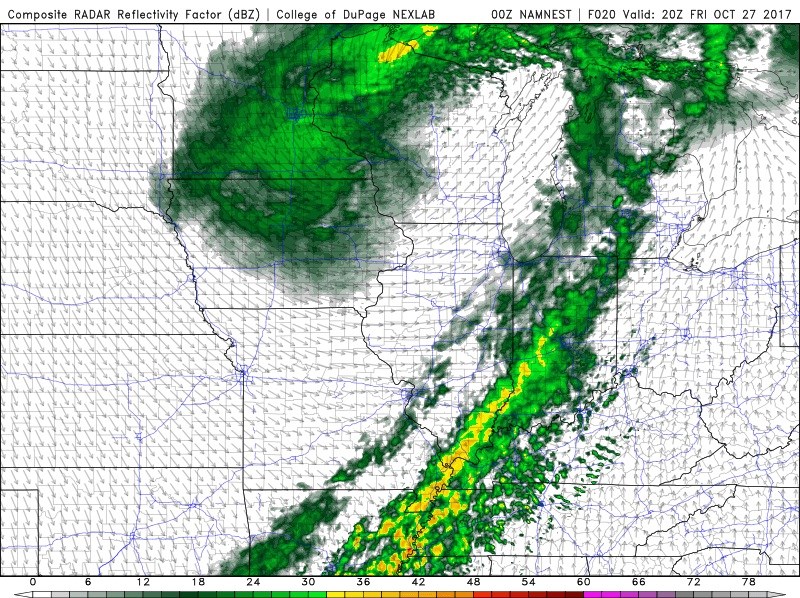 The rain (advancing eastward directly ahead of the cold front) will continue to expand southward along the leading edge of that front, reaching portions of Tippecanoe County just before 10:00 A.M. ET.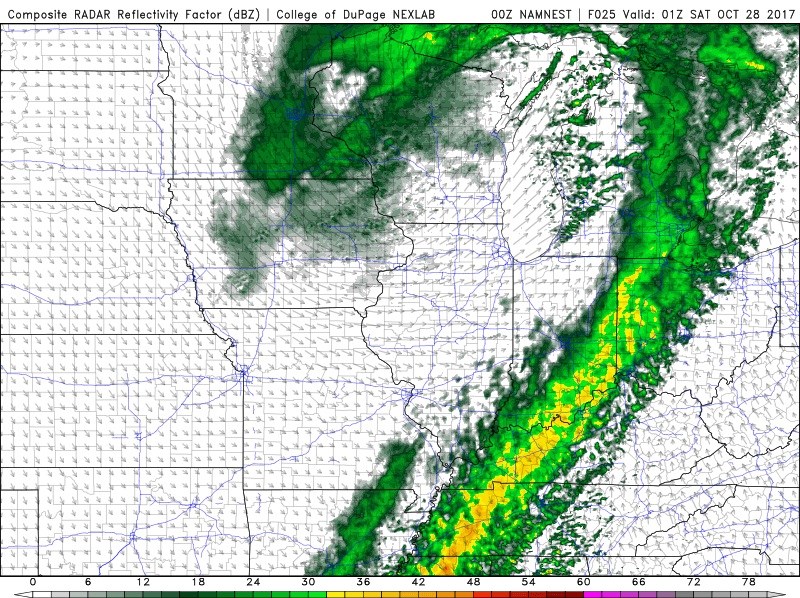 As the rain continues eastward it will likely continue to strengthen, leading to sustained rainfall across our eastern counties. It appears as though the last of the rainfall will pass out of our easternmost counties between 5:00 P.M. ET and 6:00 P.M. ET. The primary timetable for scattered rainfall in Tippecanoe County will be between 10:00 A.M. ET and 4:00 P.M. ET.
Rainfall totals shouldn't amount to much more than 0.20" on the high end. The largest amounts will likely be localized across our eastern counties.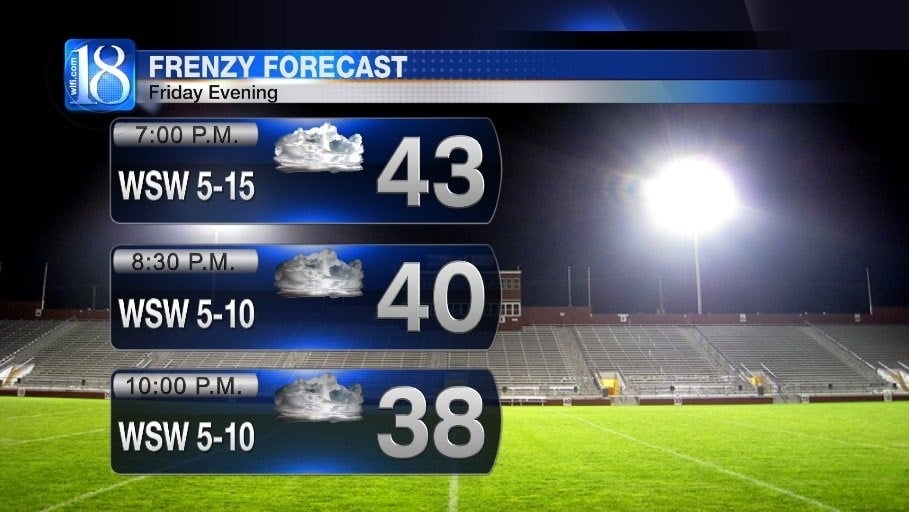 The rain will clear just in time for the Friday Night Frenzy! While the games will be dry, they certainly won't be warm. After hitting a high temperature of 52° around midnight, the cold front will ensure that temperatures remain in the 40s and 30s through the remainder of the day. Temperatures will fall from 43° around kickoff to 38° by the end of the fourth quarter!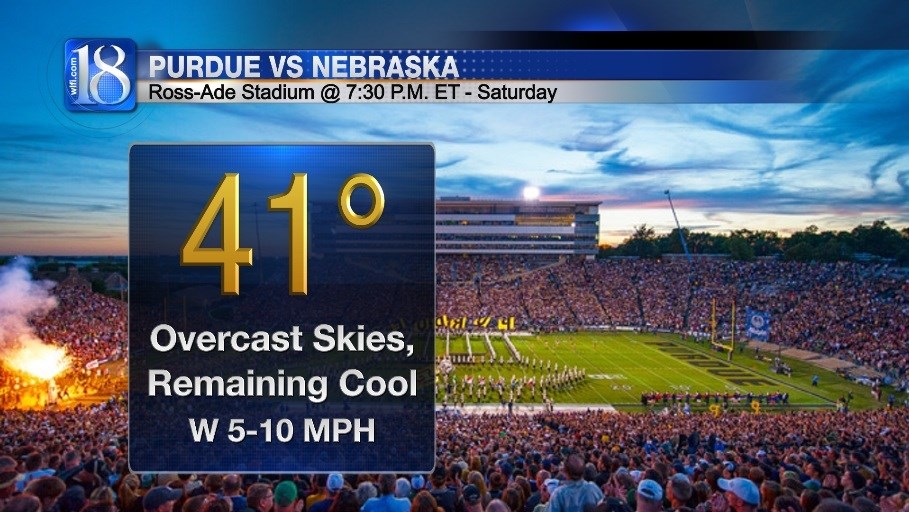 Conditions don't look much better for Purdue's Game against Nebraska at Ross-Ade Stadium on Saturday evening. The Boilermakers will take the field against the Cornhuskers under overcast skies with a temperature of 41° and a windchill near 39°!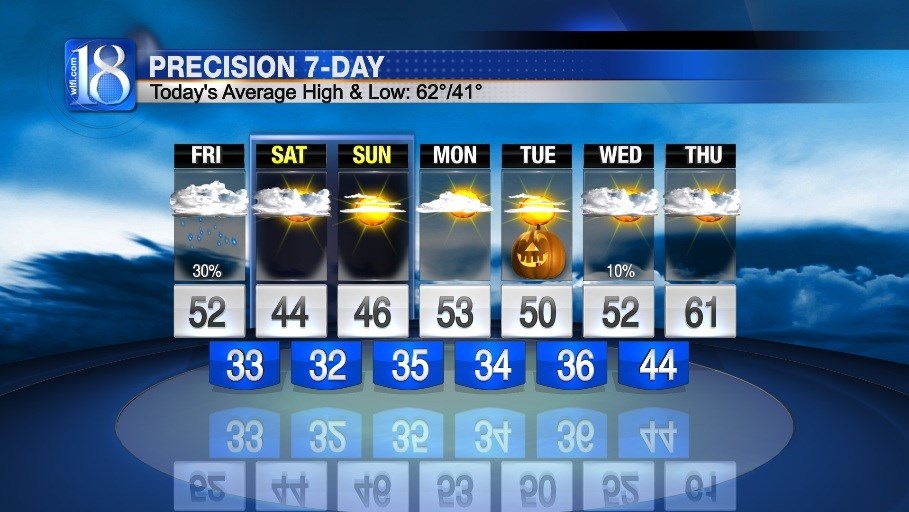 The extended forecast, though cooler-than-average as a whole, looks much more reminiscent of a fall-like week. Though we won't see much precipitation over the seven days or so, temperatures will remain in the 40s and low 50s through at least next Thursday.