Good Morning,
With our rainfall finally moving out of the region, clearer conditions are expected to settle in over the viewing area during teh predawn hours Wednesday. The clearer skies aloft will plunge temperatures across Greater Lafayette to their lowest point since early May!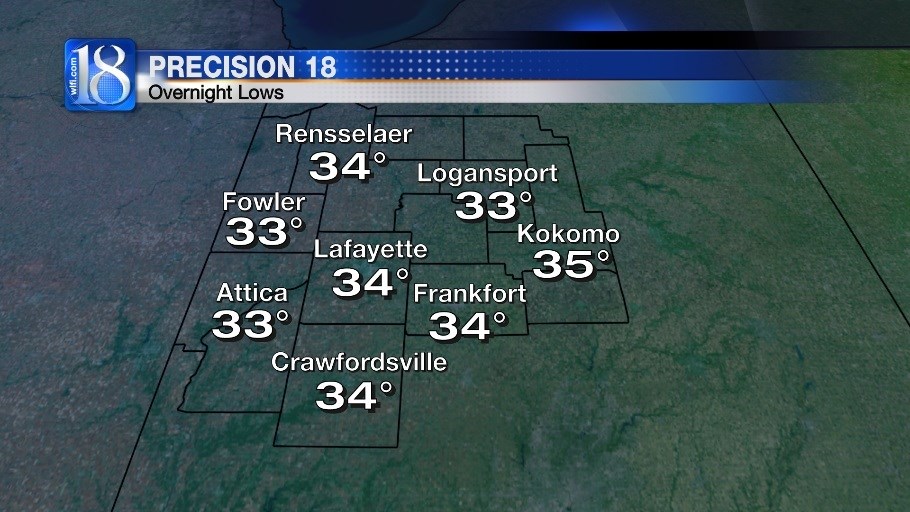 After dipping to 34° under mostly clear to partly cloudy skies, cloud cover will begin to wrap it way back in over the area beginning late tomorrow morning. BY our lunch hour tomorrow, the skis above Lafayette will resemble that of what we dealt with during Monday and Tuesday.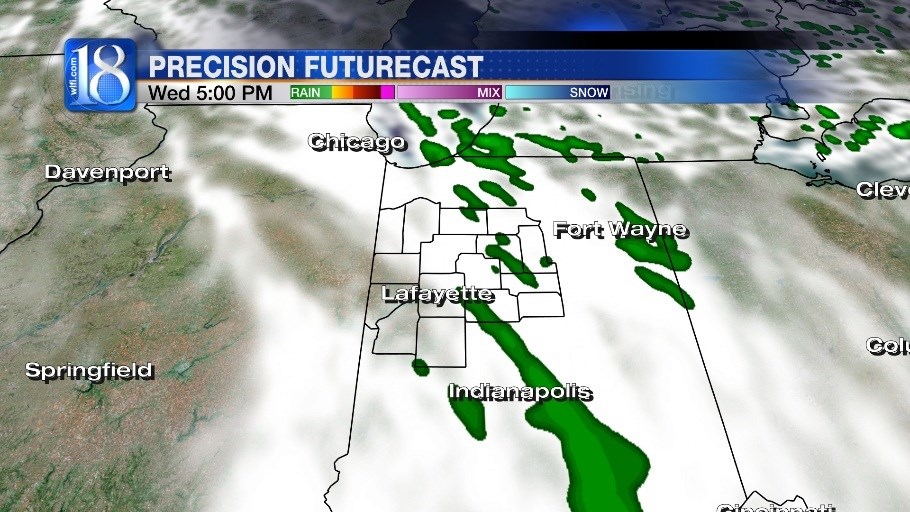 The added cloud cover flowing southeastward on the back edge of the very same core of low pressure responsible for our dreary beginning to the work week may also supply us with a few stray showers between 12:00 P.M. ET and 4:00 P.M. ET tomorrow.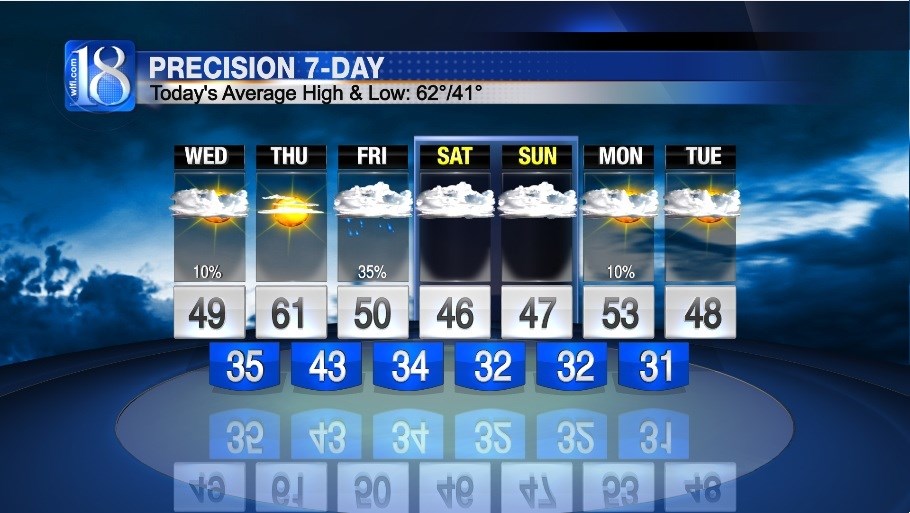 After only peaking in the upper 40s and low 50s yet again, clear skies paired with a southerly wind flow on Thursday should help propel temperatures back into the low 60s across Central Indiana. Make the most of Thursday, the weekend ahead looks like a cool one!