Chances for rain will increase throughout the evening hours and overnight hours. Expect to need that umbrella handy as you walk out the door Monday morning.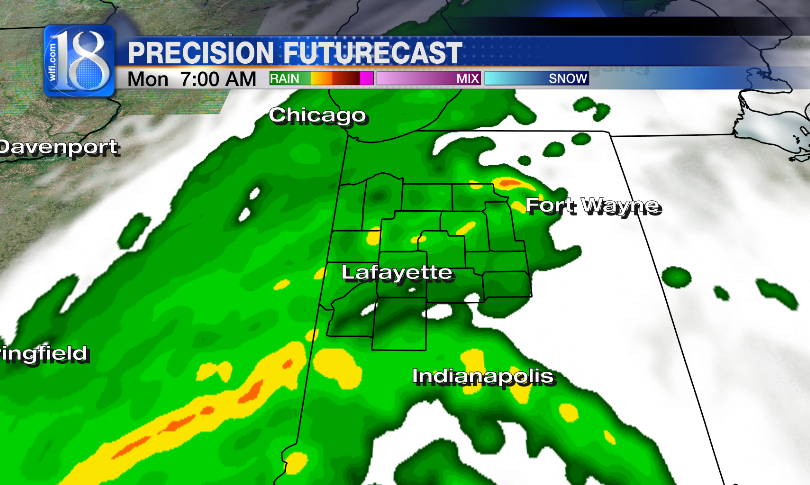 Rain will fall all throughout the day tomorrow and temps will only reach the low to mid 50s. About 10° below average.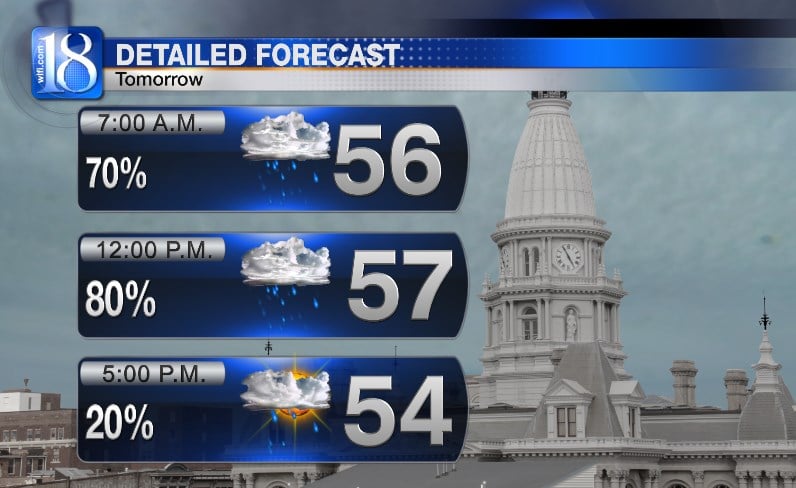 Scroll for more content...