We have been tracking widespread showers across the WLFI viewing area this morning. The rainfall at this hour (9 a.m.) is becoming more scattered points south of Lafayette. However, you will want to have the rain gear on you throughout the day because showers are expected through the evening. Temperatures will remain steady and will rise near the 60° mark.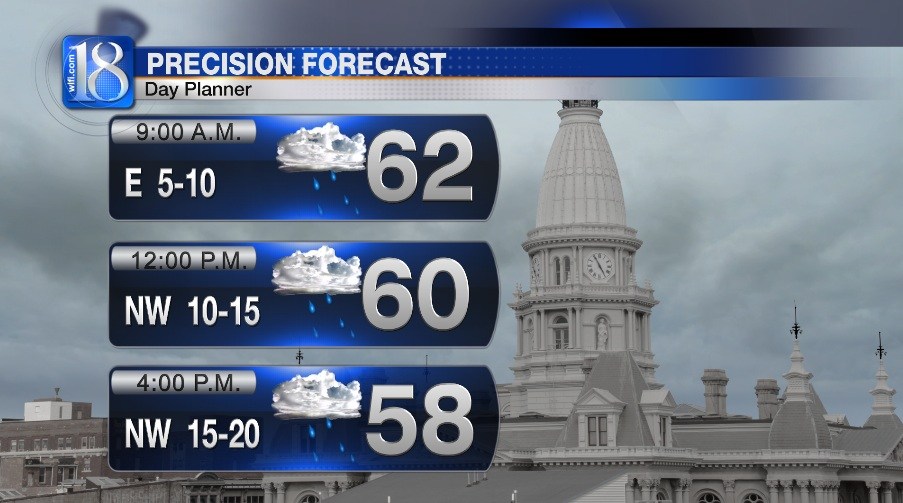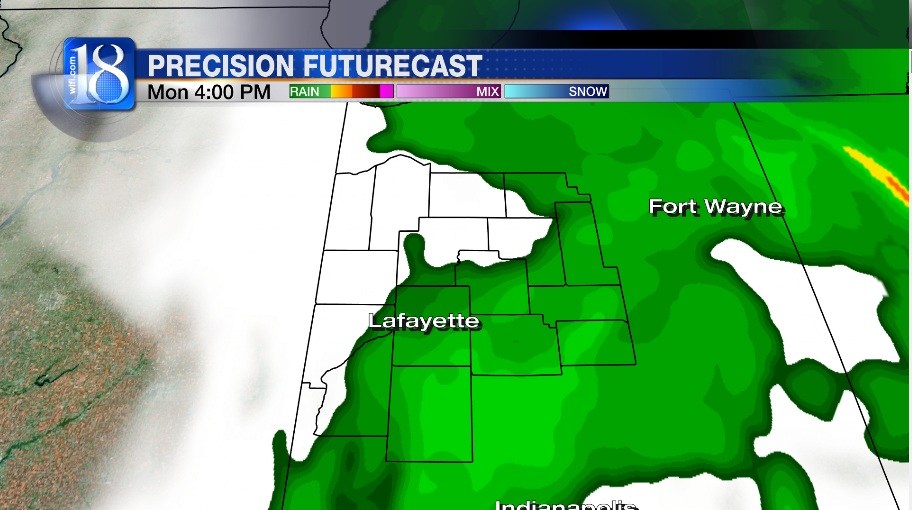 Isolated showers will be possible tonight as lows fall into the lower to mid-40s. Skies will remain overcast during the overnight period.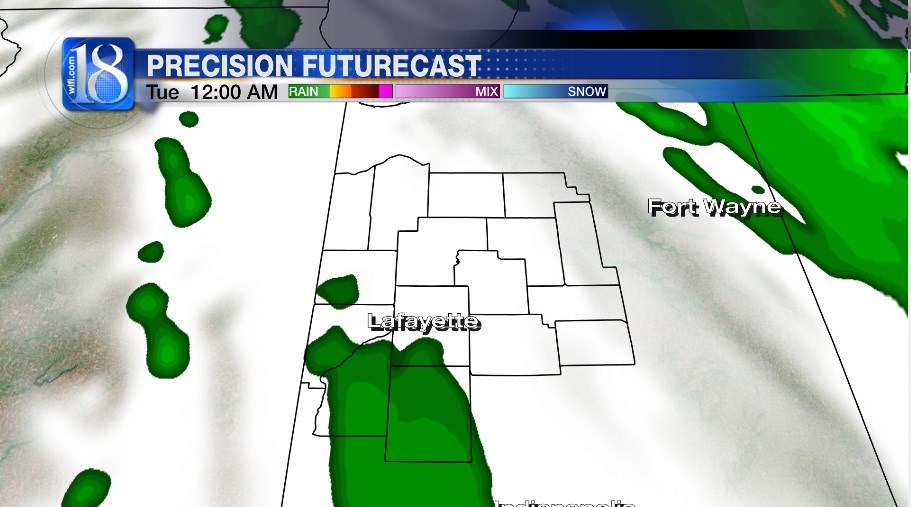 More rain chances are in the forecast for your Tuesday. It will also be much cooler during the afternoon with highs struggling to rise into the upper 40s and lower 50s. The area will become mostly cloudy tomorrow night with low plummeting into the mid-30s!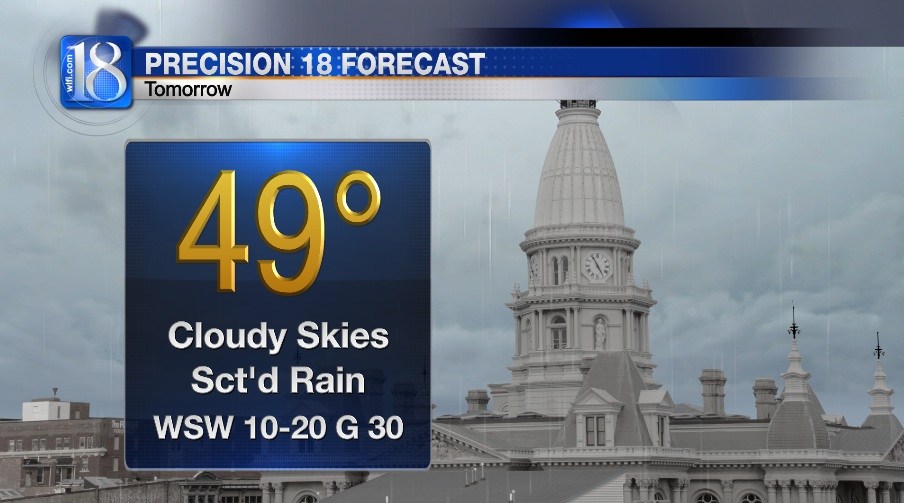 Expect cooler weather for this upcoming work week. Thursday will bring pleasant weather conditions with highs in the lower 60s. However, another system will arrive Friday and bring more showers to Greater Lafayette. Forecast models are even hinting at a chance for flurries (rain-snow mix) Saturday night into Sunday morning. Overnight lows that night will fall near freezing (32°), which is why a put a chance for a wintry mix Sunday morning. We will closely watch the weekend forecast and have the latest updates on Weather Blog 18.