We are tracking a high pressure system that has situated itself over the Tennessee Valley and it will continue to bring dry weather conditions to Greater Lafayette. Skies will remain mostly sunny through the afternoon hours with southwesterly winds between 10 and 20 MPH. The breezy conditions will stick around this afternoon, then weaken during the evening. Highs will rebound into the mid to upper 60s.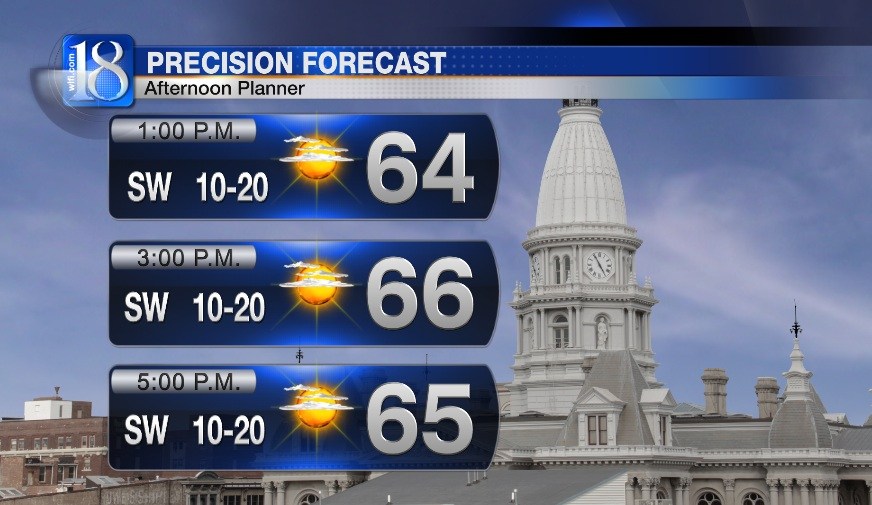 It will be another cool start to the day tomorrow as lows fall into the lower 40s. However, tomorrow afternoon is going to be even warmer with highs in the upper 60s and potentially lower 70s.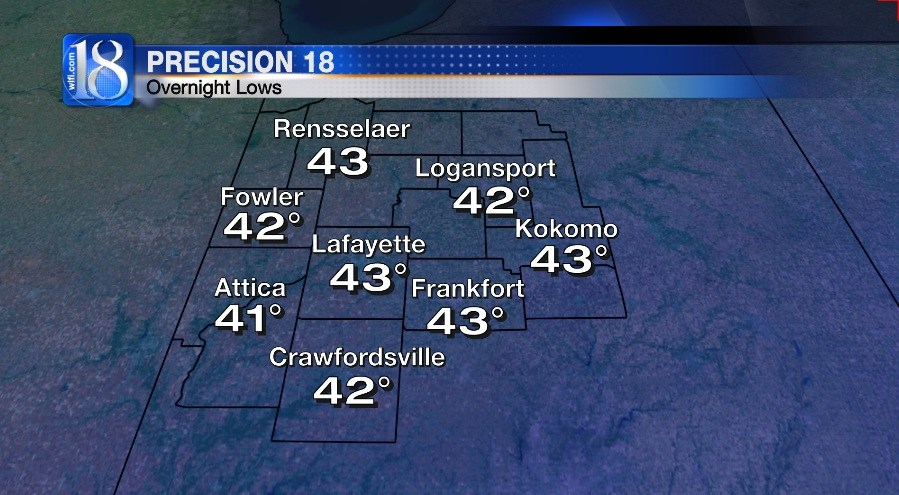 The dry weather conditions are going to linger for the rest of the week with temperatures gradually rising as we approach the weekend. The warmest day of the week will be Saturday with a forecast high of 75°. Temperatures will be trending nearly 10 degrees above Lafayette's average high of 65°. Our next chance for rain arrives on Sunday.