A strong storm system is moving through Illinois right now. Prompting Tornado Watches and Tornado Warnings.
Because of this we are under a marginal to slight risk for severe weather.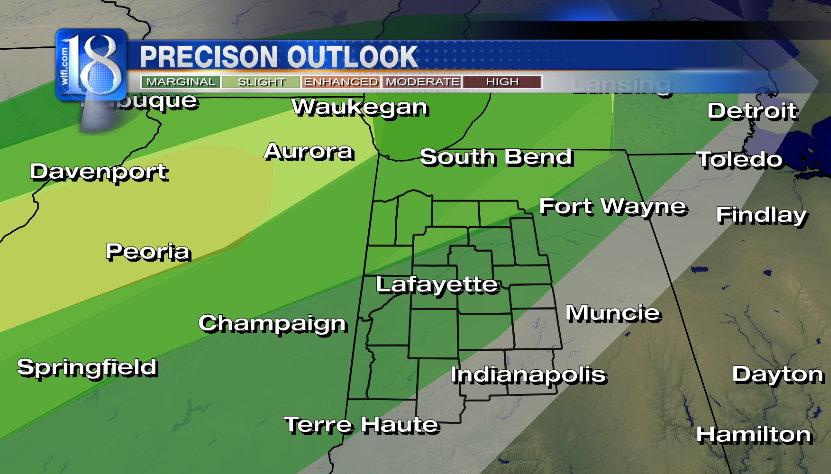 As we look at Futurecast, most of the showers and storms, in this first wave, look to stay to the north.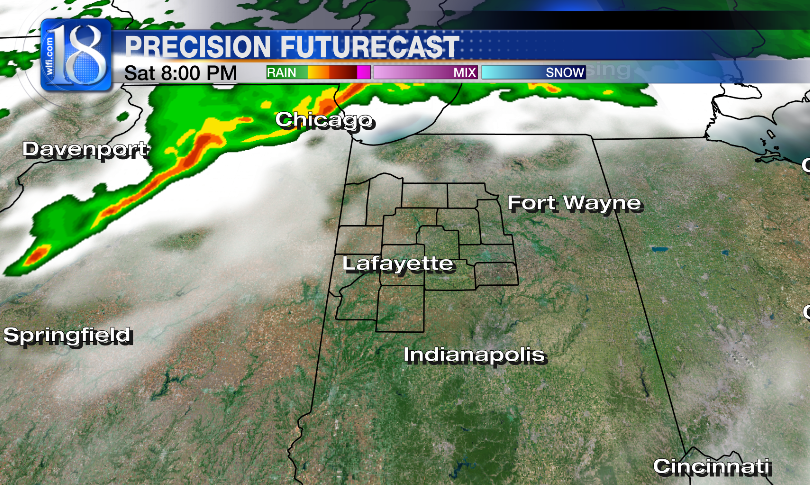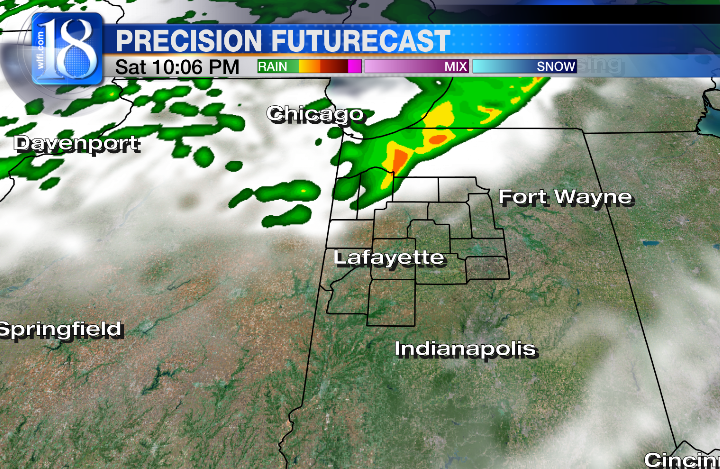 Right now, in Tippecanoe County, the best chance for showers and storms won't move in until early tomorrow morning.