Futurecast Noon
Recap:
Scattered showers and a few thunderstorms passed over the WLFI viewing area last night. The system produced heavy downpours and the highest totals were reported in our northern counties. The map below shows a handful of 24-hour rain totals collected at 6 a.m. EDT.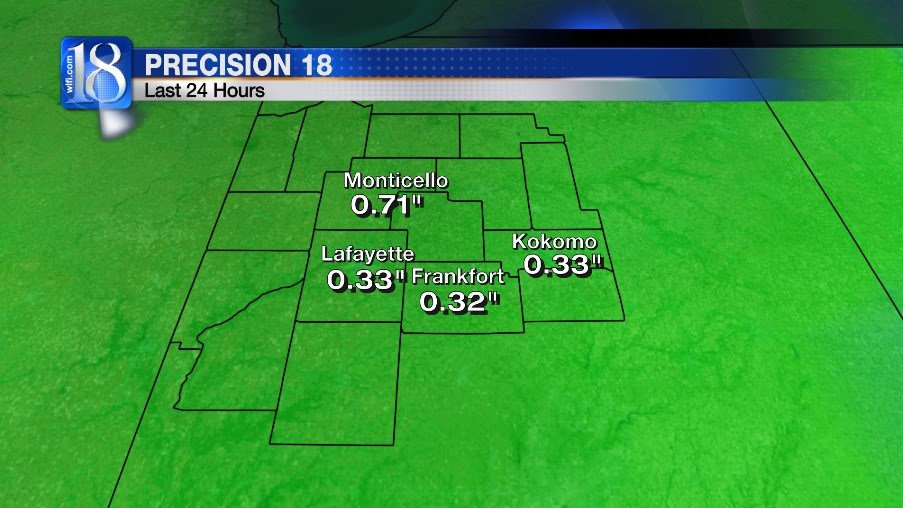 Today:
We are tracking a system traveling northeast over the Great Lakes today and it will allow showers to linger over the area through the morning hours. Prepare for a gloomy day with skies remaining mainly cloudy. The cloud cover will prevent temperatures from rising too much this afternoon. Expect afternoon highs in the lower to mid-60s today, which is trending a few degrees below Lafayette's average high of 67°.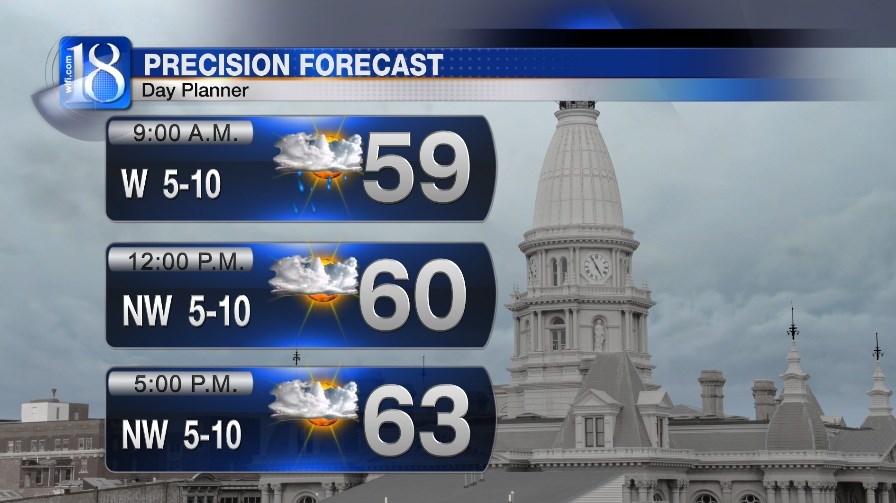 Tonight:
As we approach the evening commute, rain chances will diminish and Greater Lafayette will begin to dry out. We will reside under a mostly cloudy sky through the overnight period with lows in the lower to mid-50s. Areas of patchy fog may develop overnight and tomorrow morning.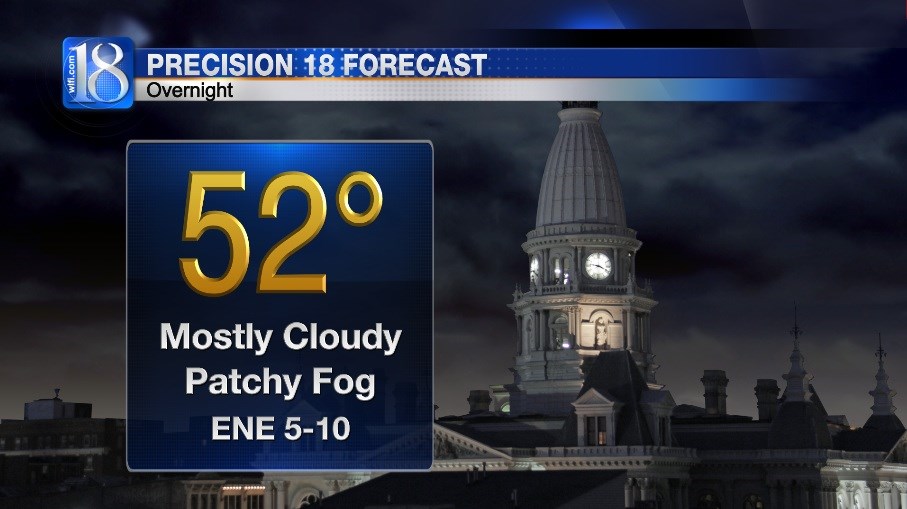 Tomorrow:
There will be more peeks of sunshine on Thursday with partly sunny skies through the afternoon. The cool and seasonal temperatures will return tomorrow afternoon as highs climb into the upper 60s.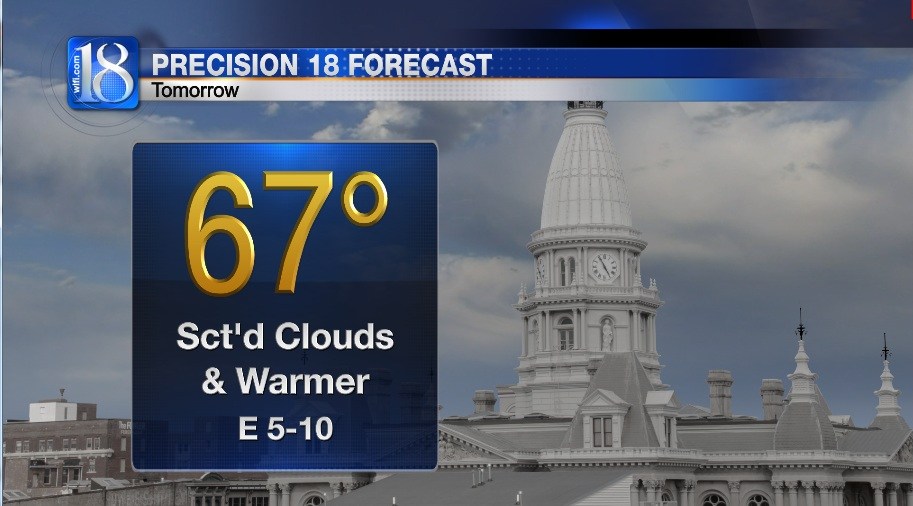 Cloud cover will continue to decrease Thursday night and into Friday with skies becoming mostly clear as we wrap-up the work week.
Weekend Outlook:
Recent forecast models have the first half of the weekend staying dry with our next system arriving Saturday night into Sunday. Highs in the 80s will briefly return to the forecast on Saturday before the showers arrive. However, temperatures are going to fall back into the lower 70s by Sunday afternoon.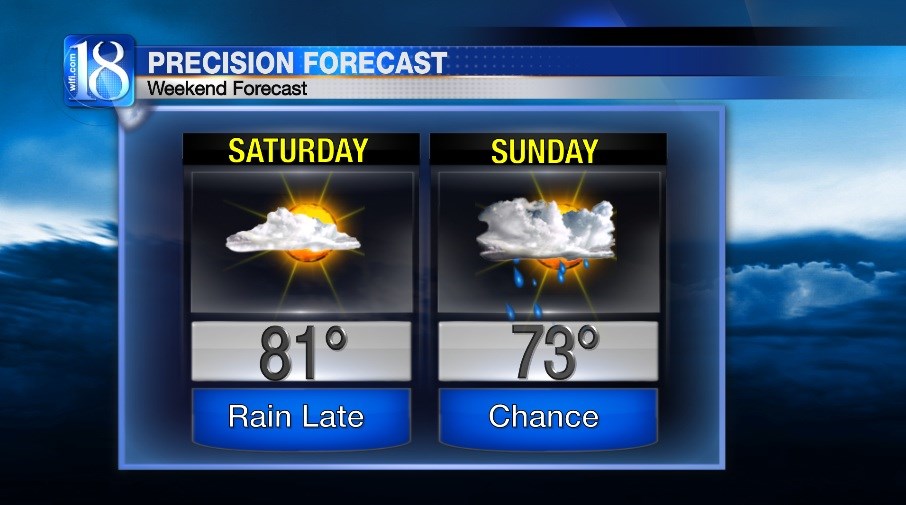 Extended Forecast:
Greater Lafayette and surrounding counties will experience cooler weather at the start of the next work week with highs in the mid to upper 60s. We'll also have sunshine in the forecast on Monday and Tuesday.