Good Evening,
Last night's passing low left Greater Lafayette with its coolest afternoon in over five months! After hitting 66° around 2:00 A.M. ET, temperatures dipped into the mid 50s and failed to climb back above 61° (which we reached at 3:00 P.M .ET) matching May 9th's afternoon high.
Despite the northerly wind flow, our overcast skies will only allow temperatures to fall into the mid to low 50s overnight; we'll dip to 54° in Lafayette.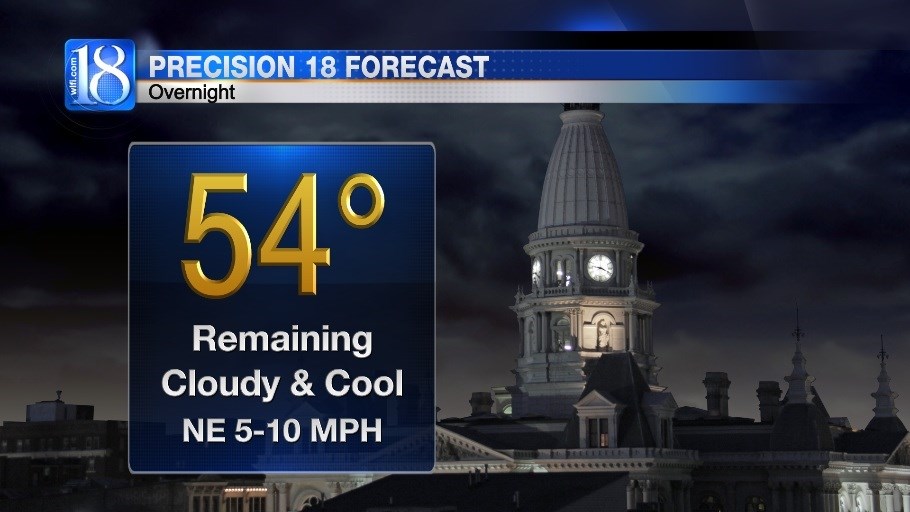 The cloud cover will likely stick around for or Thursday. While there be some evidence of decreasing cloud cover by sunset tomorrow, the gloomy and cool conditions will stick around. Expect an afternoon high of 63° tomorrow afternoon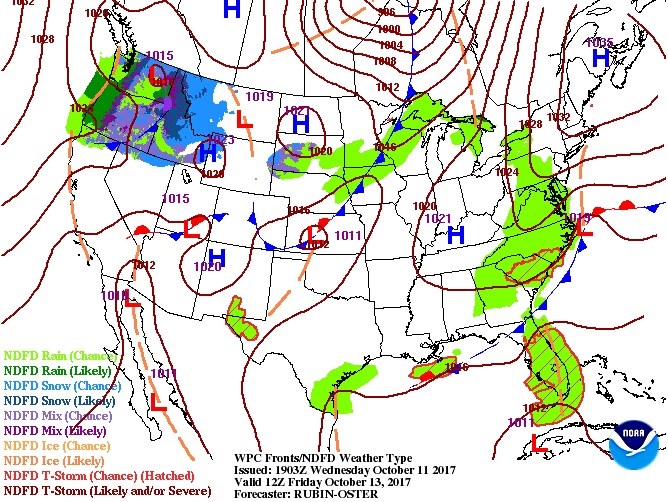 Thankfully, sunny skies are expected to return as early as Friday morning. Higher pressure flowing in from the Great Plains will leave us with an ample amount of sunshine as the work week comes to an end.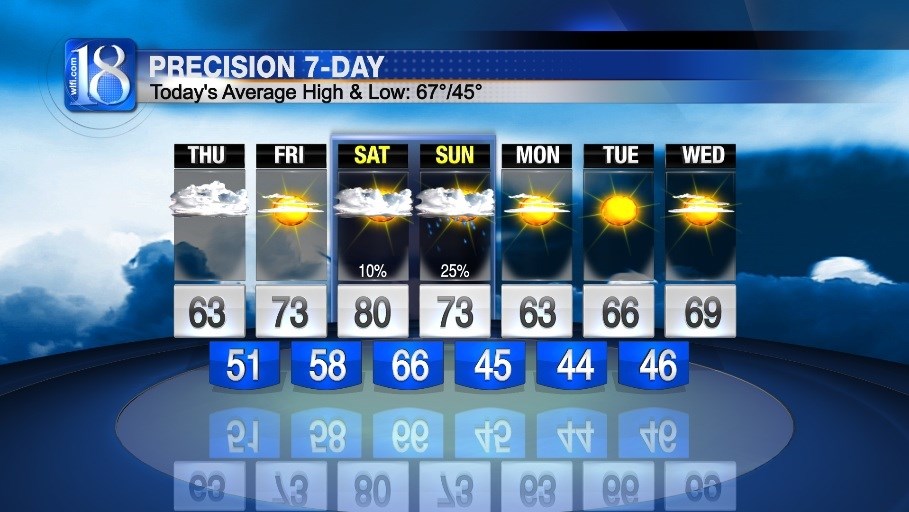 It looks like the unseasonably warm weather will also make a return to the region late this week; afternoon highs are expeted to reach the mid 70s and low 80s for both Friday and Saturday!