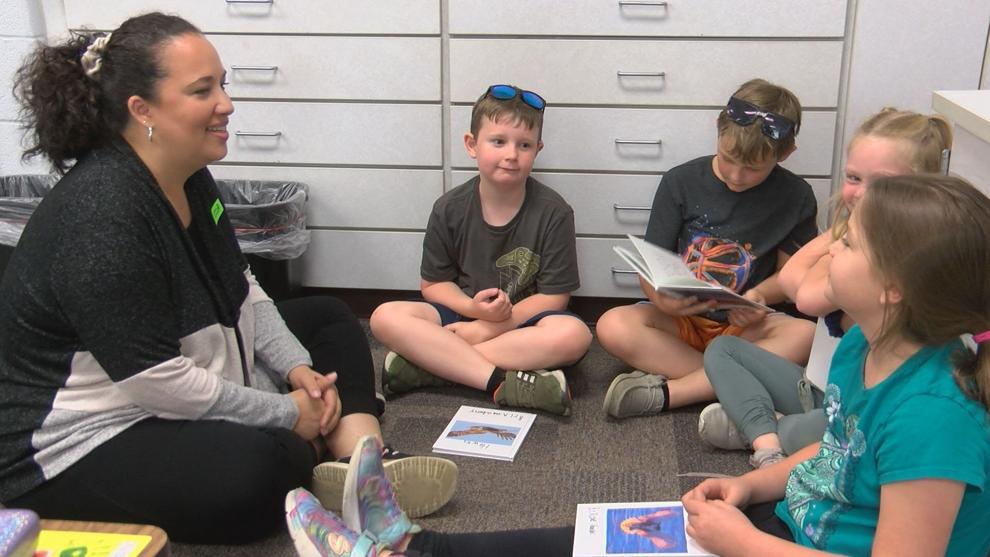 TIPPECANOE COUNTY, Ind. (WLFI) — Students at Hershey Elementary School are sharing their stories with the community. Young authors day brought volunteers to listen to students read books they've written Tuesday.
PTO volunteer Tami Barnes said the hardcover books for students to fill with their own words and illustrations were ordered in January.
"It's a way to make an impact on a child," Barnes said. "Not only your child, but children that your kids are friends with. And, just being able to be in the school, be known with other children as a safe person, as a responsible adult that they can find safety and security in."
Five months later, the students have the opportunity to read those books to their classmates and adults in the school community. Barnes said days like this are a gift.
"Any opportunity to help and serve children and the school system is worth every moment of time," she said.
At 2:30 p.m. Harrison seniors who attended Hershey walked the halls today in their graduation outfits. Tippecanoe School Corporation Communications Coordinator Sue Scott said this helps inspire current elementary students.