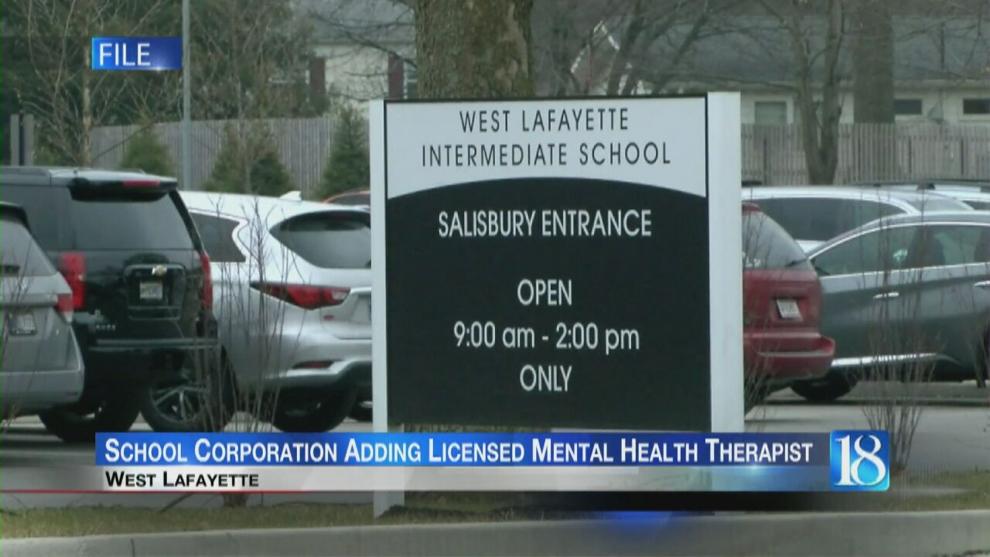 WEST LAFAYETTE, Ind. (WLFI) — The West Lafayette School Corporation is adding a new position designed to fill a big need.
The school is hiring its first licensed mental health therapist. The therapist will work to help students develop the skills and knowledge needed to overcome mental health challenges.
West Lafayette Intermediate School Counselor Courtney Murtaugh said it will help with a major problem in the area, and a lack of available mental health care providers is a problem in Tippecanoe County.
"This position is not going to be intended to provide any long term therapy to any student in the corporation, but rather be a short term solution to the kids who are waiting for therapy because the wait lists are 12, 16 weeks long," Murtaugh said.
The WLCSC is one of a handful of corporations in the state to have this position. The school-based therapist will divide time between all three buildings in the district, and they will work with all school counselors to identify students in need.