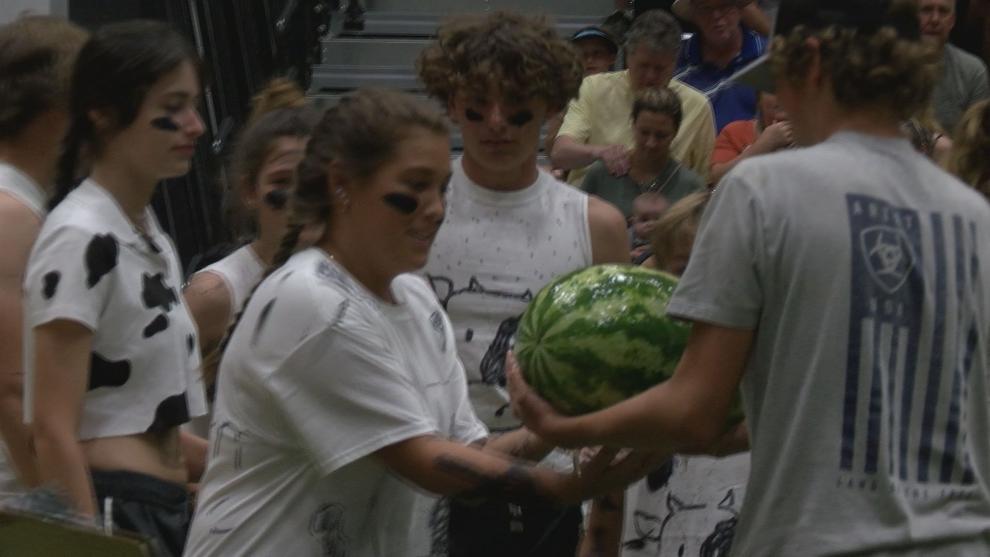 TIPPECANOE COUNTY, Ind. (WLFI) — The annual Greasy Watermelon Competition took place Thursday evening.
8 groups competed in the obstacle course, each representing their 4-H department.
The course consisted of Climbing through hay bales, hurdling over troughs of water, and crawling through a tunnel all while holding onto their slippery watermelon.
It was the swine and sheep groups who races in the final and ultimately, it was the sheep that took the win for the fourth year in a row. However, the swine put up a great fight. 
"I really enjoyed it, I had such a fun experience," Swine Team competitor, Karly Bymaster said. "It was all new. I've never done it before, I've always watched it, and actually doing it is so much fun. The obstacle course is definitely challenging when you get to the Semi-finals, which swine team did. They grease up the tunnel at the end and they grease up the watermelon, which causes the watermelon to be really really greasy."
for the first time, the future of 4-H kids got to compete in Thursday's greasy competition. Instead of using watermelons, the little kids got to race through the course with cantaloupes.