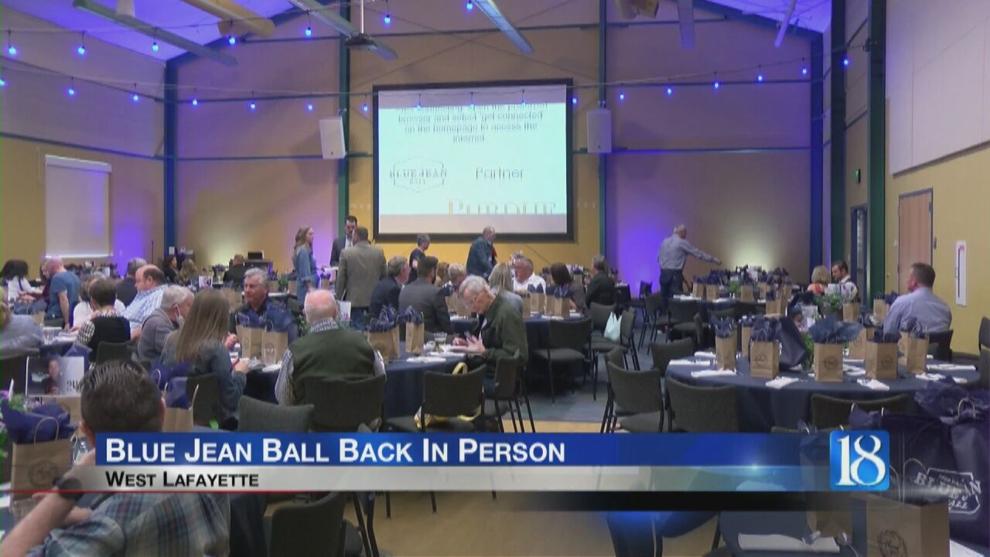 WEST LAFAYETTE, Ind. (WLFI) — Food Finders Food Bank hosted the first in-person Blue Jean Ball since 2019.
Attendees sported their denim clothing and enjoyed dinner, drinks, 50/50 raffle, and a Denim & Pearls Auction to raise money towards fighting hunger in the community. 
Sheriff Bob Goldsmith and Lafayette Mayor Tony Roswarski came out, as well as News 18's very own Marlee Thomas and Cameron DeBlasio. President and CEO Katie Bunder says it feels great to have people gather in person again.
"The virtual event was successful, but we didn't get to see people and talk to people.  These are all our supporters, who for years, have supported the food bank. So it's so nice to actually connect with them in person," Bunder said.
Bunder also told News 18 that the money helps Food Finders deliver more nutritional meals to families in need.
"This is unrestricted funding.  So we can use it to help with salaries, to put gas in our trucks, to buy food, it can go right into our operating budget. And a large amount of the money raised will go to the Tippecanoe County BackPack program," Bunder said.
The Tippecanoe County BackPack program helps children with limited resources get nutritional meals at home. The 2021 Blue Jean Ball raised more than $138,000 towards critical operating funds for the food bank.