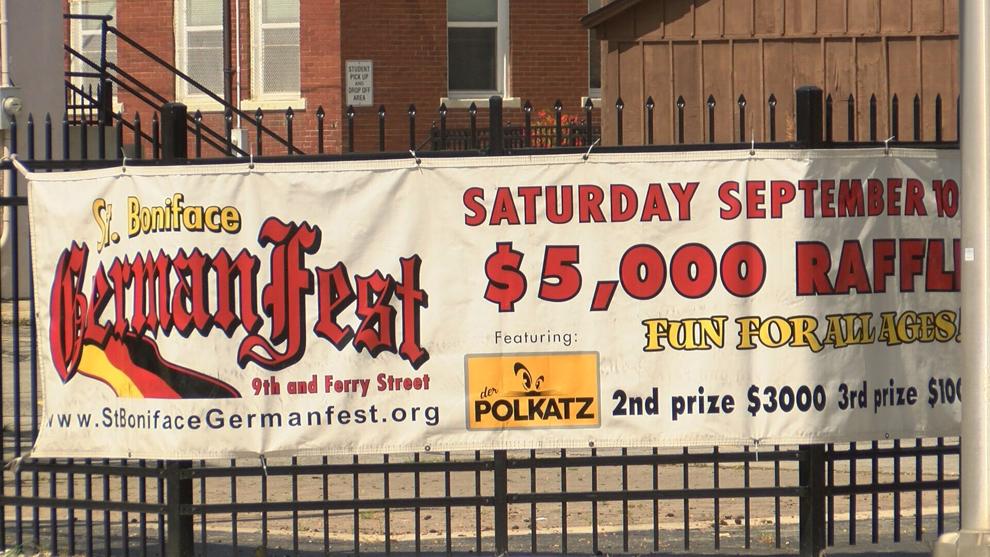 LAFAYETTE, Ind. (WLFI) — A popular Lafayette festival isn't "mini" anymore.
St. Boniface Catholic Church hosted a mini-Germanfest last year due to COVID-19 concerns. Now, organizers say that the event is back this September and better than ever. 
The event closes North, Ferry and Eighth streets near St. Boniface and features games, rides, food, live music and a $5,000 raffle.
"Lots of German food, we'll have our beer tent. We'll have games and activities from bumper cars, rock climbing to bouncy houses, to all those different things," Father Andrew Dudzinski says.
Dudzinski also told News 18 that festival-goers can expect most of the fan favorites.
"It's a beautiful setting surrounding here so they can interact with one another. We have live music, dancing in the street. It's good, wholesome family entertainment," he said.
The event starts at 4 p.m. on Sept. 10.
Tickets are $5, and volunteers get in free.