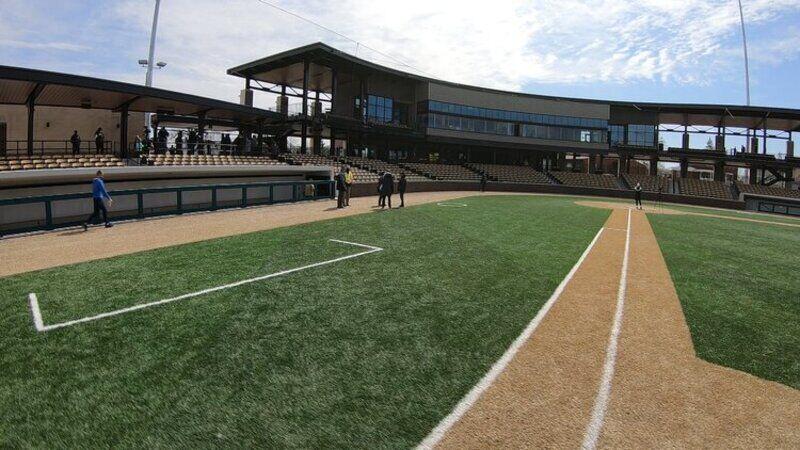 LAFAYETTE, Ind. (WLFI) — Local hero Nick Bostic is the latest recipient of the Marquis De Lafayette award. Lafayette Mayor Tony Roswarski presented him with the award last night at Loeb Stadium.
It was part of National Night Out hosted by the Lafayette Police Department. National Night Out is to honor local first responders, but this year was a little different.
The Aviators showed a video in the middle of the fifth inning and presented a jersey to Bostic in his honor. National Night Out is a great way for the community to support those who protect us, whether it be a police officer or just a good Samaritan.  
"You know around the nation we see all these other news stories of people not supporting the police. Well that's not the case here in Lafayette, West Lafayette, Tippecanoe County," West Lafayette police officer, Marcus Slifer said. "We have a lot of support, so anytime we can get out and enjoy an evening with its great."
National Night Out was also used as a fundraiser for Nick Bostic. 
The proceeds from concession stand will go towards his medical bills.