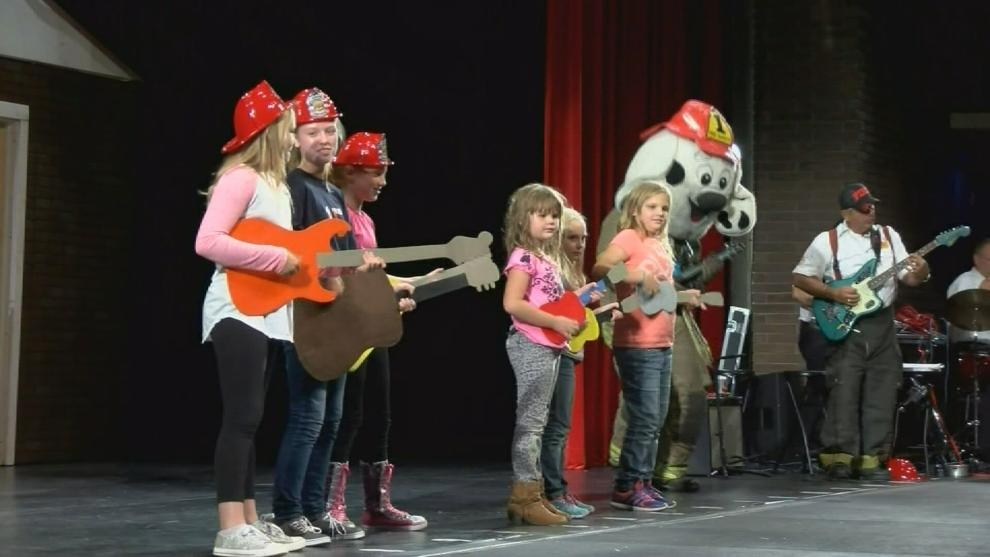 LAFAYETTE, Ind. (WLFI) — One of LFD's hottest events is happening Wednesday night.
Every fall, Lafayette Fire Department hosts the Fire Prevention Show to both entertain and educate the community about the importance of fire safety. The show is performed live and involves skits and stories by members of the fire department. 
However, this show isn't just for children. It's a fun event for the entire family, and the performance is open to people of all ages. Assistant Chief of Fire Prevention, Brian Alkire says the show is interactive with the audience.
"We tell the students, we show the students, and then we allow them to participate and exercise those skills to reinforce those," Alkire said. "Then they hear the band play songs to that as well."
Alkire also told News 18 that kids have applied what they learned from the fire show and used it in real emergencies. 
"When we're out with the public almost on a monthly basis, we hear stories of instances where kids learned something from the fire show, and that's what caused them to either call 911 or go get a parent," he said.
The Fire Prevention Show takes place at Sunnyside Intermediate School at 6 p.m. Wednesday evening.
The show is free and open to the public.