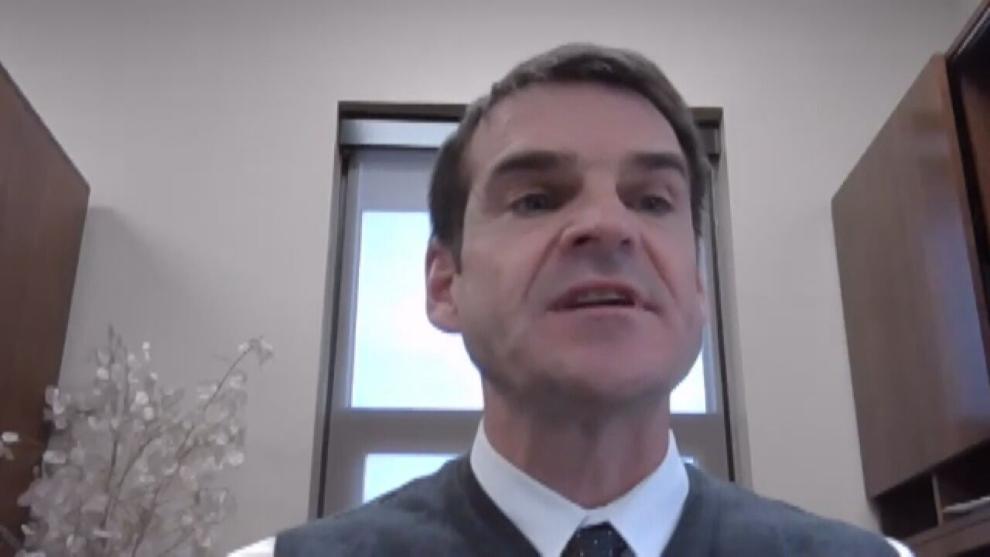 WEST LAFAYETTE, Ind. (WLFI) — The West Lafayette Community School Corporation's incoming superintendent still has concerns about two remaining education bills at the State House.
Before that bill was pulled late today, News 18 spoke with Shawn Greiner about why he felt it was important to speak out.
"I'm concerned about teachers feeling like they have to measure whether certain facts can be discussed."
Incoming West Lafayette School Corporation superintendent Shawn Greiner said multiple pieces of proposed legislation at the Indiana Statehouse threaten to worsen Indiana's educational reputation. That's why he wrote a letter stating his concerns.
"I just wanted to make sure that we had multiple voices at the table that work through the hearing process," Greiner said.
The bills would require school curricula to be vetted by parent review committees and posted publicly online. While Greiner said he fully supports transparency and partnership with the community, he said policy already exists to allow parents to express concerns in curricula.
"We have to have dialog looking at multiple perspectives, all of the facts and concepts and truly understand a situation even if it's uncomfortable," Greiner explained.
According to the letter, Greiner believes Senate Bill 167would: 
"prohibit teaching accurate historical facts..."
"Prohibit teaching general sociology concepts..."
"Threaten to criminalize teachers which potentially demoralizes educators..."
and "Redirect time and money away from classrooms and student learning."
The bill also concerns Democratic State Representative Sheila Klinker.
She believes it's designed to keep critical race theory out of school curriculum.
"I definitely think it is an answer to worries about the critical race theory, which is not even prevalent in any of our school corporations," Klinker said.
Republican State Senator Ron Alting said it's stepping on the toes of those elected and hired to make decisions in schools.
"This bill is an overreach. It's an overreach to local school boards who were elected to make decisions with the teachers and the administration on what the curriculum should be," said Alting.
All three agree the legislation would affect a teachers ability to provide a quality education.
"You're going to stifle a teacher's ability to truly do what they do best and that's to make informed decisions as professionals to truly meet the needs of every one of the learners in their classroom," Greiner said.
Greiner officially starts his position on January 31.  Two other pieces of similar legislation, HB 1134 and HB 1040, were also mentioned in the letter.
To read the complete release, see the document below.