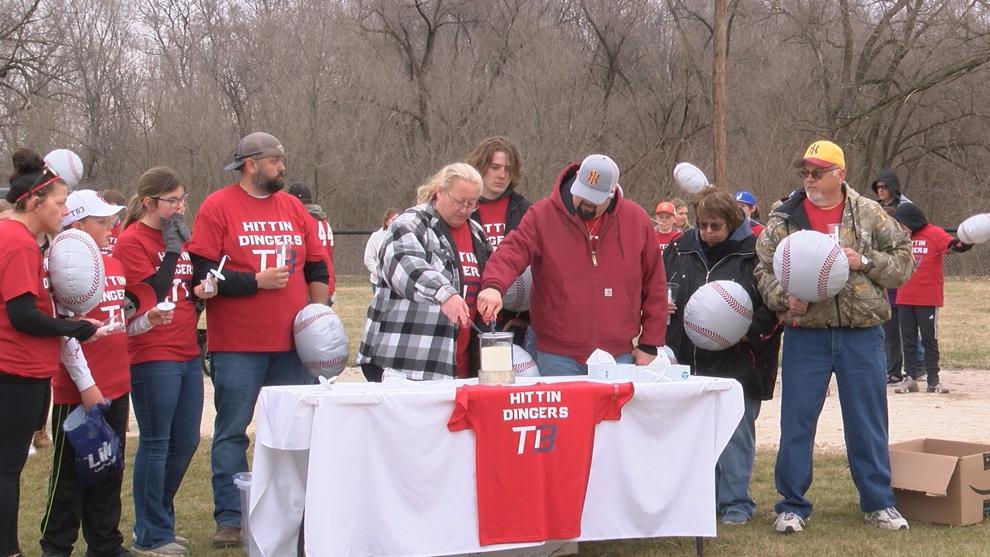 COVINGTON, Ind. (WLFI) — The Covington community banded together Saturday in support of a family who lost a child to suicide, and to stand against bullying.
13-year-old Terry Badger III died on March 6. Numerous reports to News 18 are blaming his death on bullying. Signs with messages like "Bullying is over," and "If you can't be kind, be quiet," could be seen in the hands of those attending the March 11 memorial. 
Saturday hundreds of people gathered at the Covington City Park baseball field, the very place his father would practice baseball with him, to give condolences to Badger's loved ones.
The memorial walk and candlelight vigil ended with a balloon release.
Terry's uncle, Tony Badger, says he is overwhelmed with the amount of support the community has shown his family in this tragic time.
"You just see how much he was loved," Tony said. "[It is] pretty incredible. I haven't gotten worked up much, I haven't had time to. I got a family to take care of and everything. But, seeing everybody out here right now, the kids behind us playing, TB up on the jumbotron behind us, he was loved."
Tony describes his nephew as "incredible" and a lover of baseball and all sports. He said you don't truly know what is going on in the mind of anyone, even those you love.
"I would have thought this boy would have been the last (person) ever to be in this situation in his mind," he said while holding his wife, Summer. "And he just couldn't get over the moment and it's heartbreaking for everyone. I'll never forget the phone call. I take off running, I tell my kids to get in the house. Absolute worst day of my life."
He encourages people to be kind to others and stand up for those who are being mistreated.