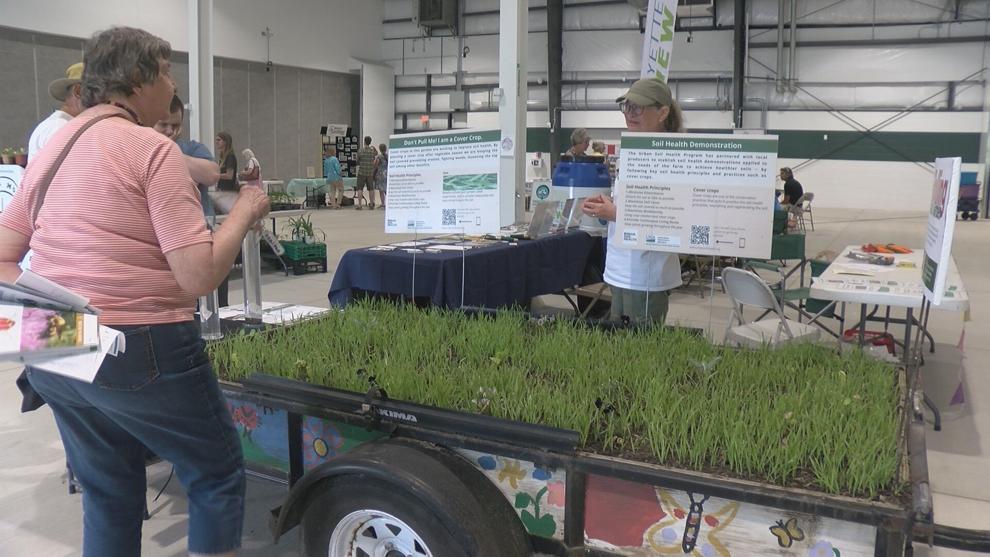 LAFAYETTE, Ind. (WLFI) — The Greater Lafayette Green Expo took place Sunday afternoon at the Tippecanoe County Fairgrounds. 
The event was free and open to the public, and more than 20 vendors were in attendance. The environmental engineering firm, Greeley and Hansen held various workshops to share climate action concepts and initiatives. Director of Communications and Marketing David Huhnke told News 18 that the vendors want to make the community more environmentally-friendly.
"What draws people to the green expo is learning information or about how to make their community more greener," Huhnke said. "We do have vendors here today that talk a lot about solar opportunities in your home, planting trees, plants that are great for your gardens and neighborhood, and alternative transportation such as electric bikes electric vehicles."
This is also the first Green Expo held in the Greater Lafayette community.
"We wanted to provide workshops. So with the workshops, we thought, let's make an expo out of it, bring in some vendors to talk about making Lafayette more greener," Huhnke said.
The expo also included a paper-shredding truck for anyone who wanted to dispose of unneeded paper from noon to 2 p.m.