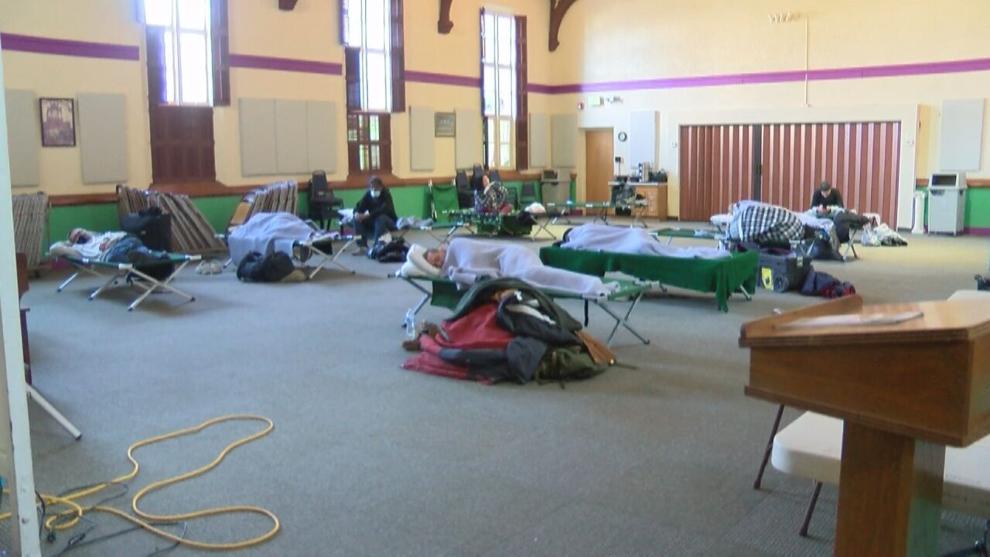 LAFAYETTE, Ind. (WLFI) — People experiencing homelessness are facing brutally cold temperatures.  As News 18 reports, so will volunteers during an annual count of the local homeless population.
The Department of Housing and Urban Development ask communities across the country to do what's called a point-in-time count of people experiencing homelessness," said Jennifer Layton, the President and CEO of LTHC Homeless Services.
In shelters and on the frigid streets, volunteers this week will tally the homeless population in Greater Lafayette.  It's part of the nationwide point-in-time count each year on the last Thursday of January.
"I always have people say, 'Why do you do it on the last Thursday in January? The hope is that it drives people indoors into shelters to try to get us an accurate reflection and count of people that are seeking services," explained Layton.
Jennifer Layton with LTHC Homeless services said brutally cold temperatures threaten those in a housing crisis.
"It's horrible. The weather is horrible out. What we have to continue to worry about is both COVID and the weather affecting folks who have no housing," she said. 
Wes Tillett, the Executive Director at Lafayette Urban Ministry said, "It sounds dramatic but it's life and death."
Lafayette Urban Ministry operates an emergency shelter and warming station. LUM volunteers will also help with the count.
"People don't understand how dangerous the cold can be and then, of course, you've got frost bite and hypothermia, those kind of concerns," Tillett said.
Results of the count can affect funding for crucial homeless services in the area, especially this time of the year.
"If you're going to be out in this cold without any kind of shelter, it's not a good prospect for you," said Tillett. 
Layton said the pandemic affected last year's count, making this year's even more important. "We don't have great data from last year so that kind of skewed our numbers. It was way below what we know to be true."
The most recent data available show nearly 4,400 homeless households in Indiana.