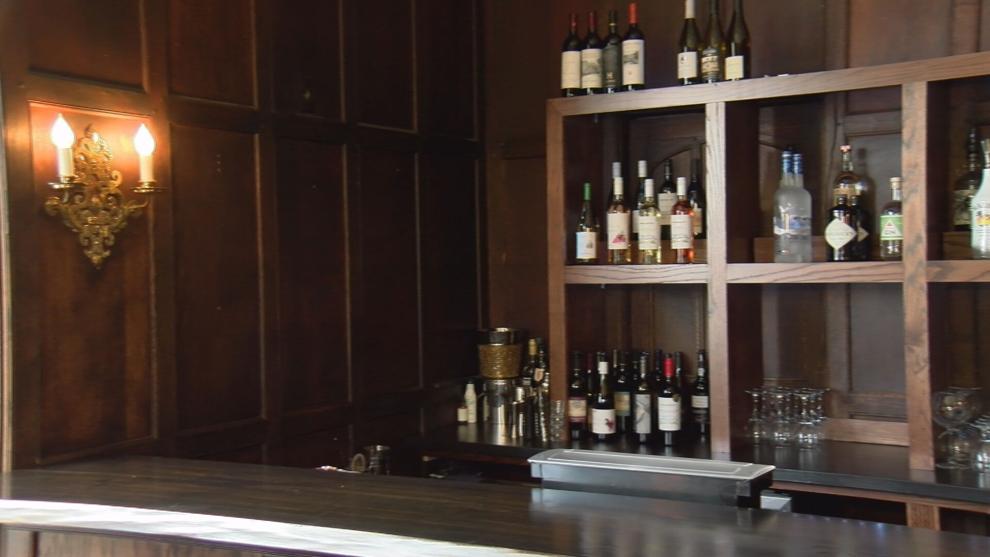 LAFAYETTE, Ind. (WLFI)— The Fowler House Mansion in Lafayette is getting a new addition this fall: a speakeasy.
During the Prohibition Era, the Fowler House had a real speakeasy. It was a place that was hidden away, where friends of the family would gather to drink in secret.
Many of the family's friends were pharmacists and would prescribe alcohol for aliments.
According to the President of the 1852 Foundation, Matt Jonkman, The space was intimate and not quite as glamorous as speakeasies in larger cities.
"Fifty cents for drinking all afternoon and they would keep the beer and hang out in the basement downstairs here," said Jonkman. "And Shorty, the gardener, would make hamburgers and cheeseburgers and those were fifty cents a piece. So, they would drink all day, have some beers, have a hamburger with the gardener and so that's one of the reasons on our menu one of our hamburgers is called 'Shorty's Burger.'"
The speakeasy will be hidden and will even include a secret entrance.
"We're taking the old dining room here, and it's going to be the speakeasy," said Jonkman. "It's going to be a little hidden. We'll have a secret entrance in the back, [and] if you join the Crock Club, you'll know what the signals are [for] where you can use the back entrance, when the speakeasy's open and when it's not. We think it'll be a lot of fun."
The speakeasy opening comes as the mansion is celebrating its 170th anniversary.
In addition to the speakeasy, more celebrations will occur. Every month or so, the mansion will host history nights where speakers who are experts on a certain period of the home's history will come in and speak while dinner and drinks are being served.
"It's going to bring a lot of people into town," said Jonkman. "And really our mission for the Fowler is to keep it accessible for the city. And really, the more people that come through and see the place, and see the art, and hopefully spend a few bucks to keep it going, that's the whole reason we're here."
The speakeasy at the Fowler House Mansion will be opening on September 10, 2022.