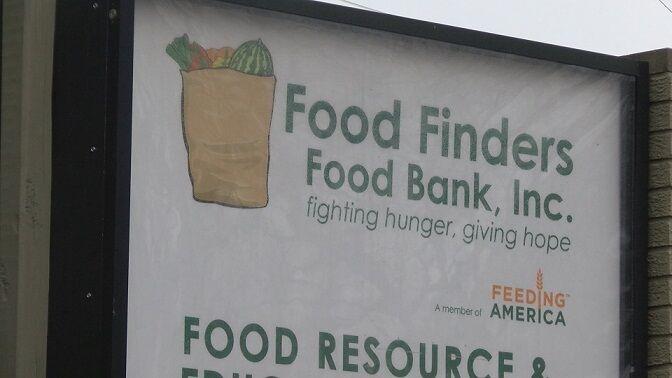 LAFAYETTE, Ind. (WLFI) — Food Finders Food Bank is continuing their "Fight Hunger Spark Change" campaign to feed people in need.
As we approach the third year of the pandemic, many families are feeling the impact of the rising price of food and supply chain issues. For nine years, Food Finders has been partnering with Walmart and Sam's Club to bring more than 3.3 million nutritional meals to people across North Central Indiana. 
Food Finders President and CEO Katie Bunder explains how people can contribute to a good cause simply by purchasing items at Walmart and Sam's Club.
Walmart and Sam's Club have been longtime supporters of Feeding America food banks, and we're a Feeding America food bank. So they invited us to participate in this program.  People shop for certain items, and then every time they buy an item at Walmart, it's a part of the program, we get ten cents for each item they buy; at Sam's Club it's fifty cents. So it's a way that individuals can buy products and help us.