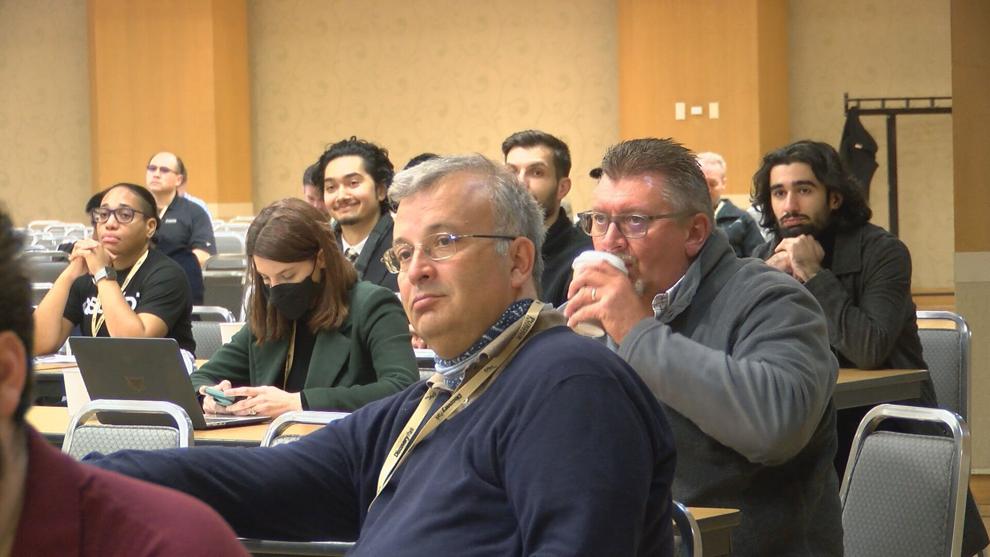 WEST LAFAYETTE, Ind. (WLFI) — The 23rd CERIAS Security Symposium was held Tuesday on the Purdue University campus.
The Center for Research in Information Assurance and Security started one of the oldest cyber security conferences in the world in West Lafayette.
CERIAS Managing Director Joel Rasmus said some of the main focuses of today's symposium were trusted and fair artificial intelligence, secure software in supply chain and securing digital healthcare.
"Cyber security has not been solved yet," he told News 18. "And we don't really anticipate that we'll be solving all of these problems. But, as the problems continue to emerge, you need to take on new research."
He says this is a unique conference because industry professionals and government entities have the opportunity to listen to Purdue faculty at this symposium. But they can also hear from students as well about what they are researching.
And academics can listen to industry professionals to help shape their research.
One conversation surrounded implantable healthcare devices that can be updated through the internet and possible security problems that could arise.
"Maybe [the hacker doesn't] want to steal your medical information or turn your pacemaker off," Rasmus said. "But could it be espionage? Could it be a state actor that says 'Hey, we're going to put a bug out there that all of the sudden people all over the United States or all over the world are going to drop dead because we have turned off their medical devices'? This problem is much larger than people think about."
Anyone can tune into the weekly security seminar live streamed by CERIAS every Wednesday.