WEST LAFAYETTE, Ind. (WLFI) — A local dog is missing after being hit by a car on Sagamore Parkway before the Soldiers Home Road Overpass. 
The community has come together in a unique way to try and track down this beloved pet. A search party has been working tirelessly in the heat to track down Texas, a German Short Haired Pointer. Around 10:30 a.m. Monday, he got away from his dogsitters.
"It's been a tremendous amount of support," Paul Whitehurst, organizer of the search party, said. "It's pretty amazing that the community came together to help."
On Monday the Lost and Found Pets of Greater Lafayette Facebook group made a post to help people find the injured dog.
With the dog's owners out of town, Whitehurst organized a search party along the ravine where Texas limped off after being hit by a car.
Folks stayed out until 11:00 p.m. Monday, about 15 people continued the search Tuesday along with Texas' sister, Lady Bird, who searchers hope can track down her brother's scent.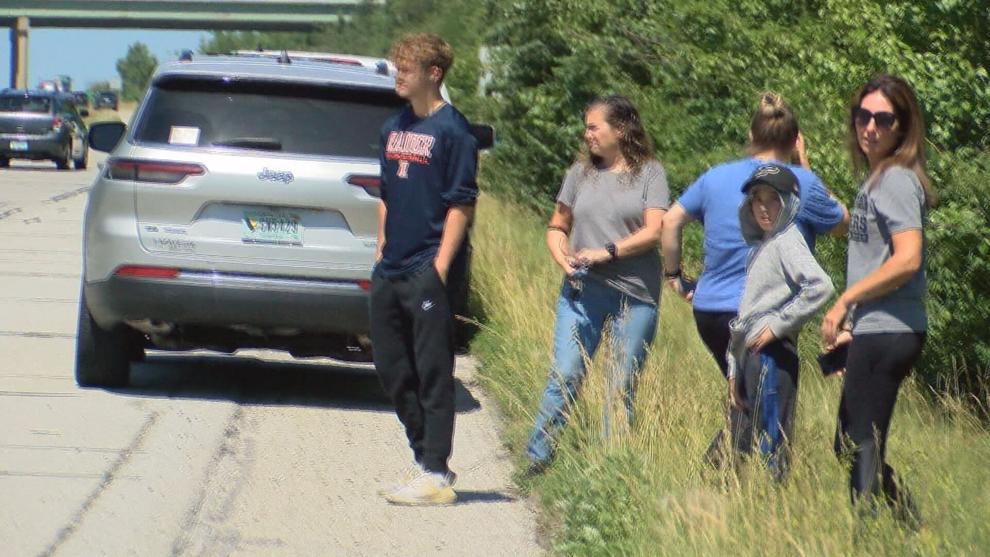 "We're all dog lovers and the situation is, you know, we know the dog's injured and we want to do what we can," Whitehurst said. "I think everyone wants to do what they can to find him in a timely manner."
One Lafayette man came home early from his camping trip after seeing the Facebook post to join those looking for Texas.
"I wouldn't want that to happen to my animal and be looking out here by myself," Casey Diaz said. "I'd hope that somebody would come and help me."
"It's a testament to the community," Whitehurst told News 18. "And I also believe that it just goes to show how people feel about dogs in the community."
"[Pets] rely on us for food and water and to protect them," Diaz said. "That's what we promise them when we take animal ownership. We promise to protect them."
With a $1,000 reward, the search is ongoing as of the publication of this story.
"I'll be out here as long as I need to be to help, to direct people," Whitehurst said. "But, you know, with the heat and everything we want to find him as soon as possible."
Whitehurst tells News 18 the last known sighting of Texas was in West Lafayette heading down Delaware Drive around 4:15 p.m. Monday.