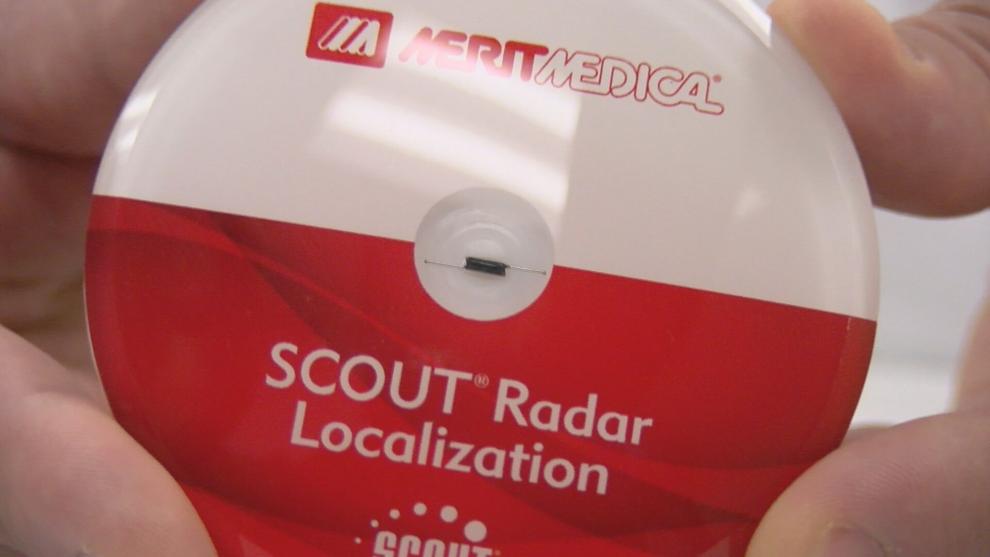 LAFAYETTE, Ind. (WLFI) — Advances in technology are making breast cancer treatment more tolerable for patients.
IU Health shared one of the things they've been using to help in the removal of cancerous tumors.
The traditional method involved placing wires around the tumor at the West Lafayette office. This can be uncomfortable and requires surgery the same day.
Now, IU Health uses the Savvy Scout Wireless Localizer. The staple-size device is place in the breast to help surgeons find the tumors.
The device can stay in the body without making the patient uncomfortable. That means surgery can then be scheduled for a different day.
"We and the O.R. have a probe, and when the probe is placed onto the chest, it starts beeping as it detects the wireless localizer and the closer you get to the tumor which contains the localizer, the quicker it beeps," Dr. Luke Gerges said. In the O.R. they actually have a distance measurer that tells them how close they are to the tumor."
The device also allows surgeons to get a more accurate and precise cut when removing cancerous tumors.