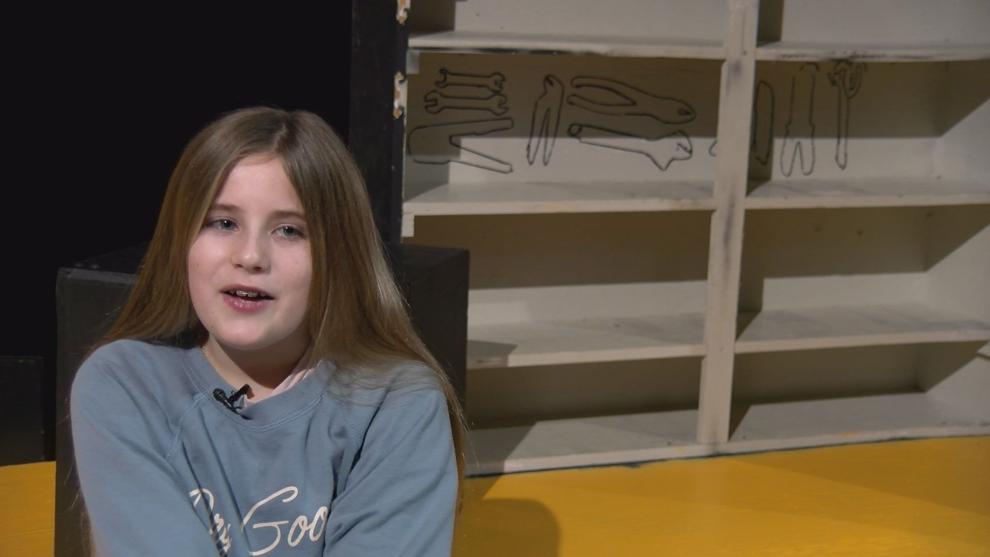 TIPPECANOE COUNTY, Ind. (WLFI) — Youth across the community have worked together since November to show off their talents this coming weekend. They'll be telling a classic story through music, dancing all while using their acting skills.
Matilda Jr. the musical is coming to Sunnyside intermediate this following Friday, Saturday and Sunday.
The classic Roald Dahl story first premiered on Broadway and was recently made into a Netflix movie.
The production is being put on by the Civic Theater of Lafayette.
Matilda is the second Jr. show of the year as they did Moana Jr. back in July. Having the show be Jr. allows kids to work with people their own age and even play parts they wouldn't normally get to play.
Halle Woodruff plays the part of Matilda and says she is practicing whenever she can, "So I learn them with my Director and then I'd go home and practice them for a while. And I just keep practicing every single day and I always look at my script to make sure I get the right lines and don't mess up. I just try to, like even at school when I'm at recess I practice with my friends".
Activities such as the acting, singing and dancing they'll be doing help build creativity and a sense of self-confidence. 
Director TJ Rosa says this is a great place for the kids and teens to learn and grow, "So the Jr. productions are a really great way to introduce kids kind of to all parts of theatre. So not only do we have kids on stage doing the acting we also have youth, usually  teenagers, but still youth members doing the backstage work and the set design.. the lighting design.. the sound design. So they kinda get to see all the different parts of the theatre come together which is really great".
You can see the show Friday and Saturday nights at 7:30 or Saturday and Sunday afternoon at 2:30.
The seating is general admission meaning first come first serve so if you want to be close you may wanna show up before the doors open.
For more information directly from Civic of Lafayette and to buy tickets you can click here.