A handful of students on Purdue University's campus are dealing with crowded living conditions amid a record-breaking enrollment year.
News 18's Cody Melin caught up with a group of guys making the best of a unique situation.
The record-breaking enrollment has led to some students living with more roommates than expected.
"We got an email about our housing arrangement and all that. I open the portal, and it lists seven other names," Freshman Casey Horn told News 18.
"I'm like, no way eight dudes are living together in one dorm."
Some students have voiced their frustration with the housing shortage.
However, Freshman Horn says the situation isn't all that bad.
"This may not be the best situation, but you know we're going to make the most of it, and we're going to do our best to make it the best we can possibly have."
His roommate Jackson Mann is also looking at the positives.
"It's fun to look over and see one of my buddies over there or talk about some deep things at night...it's a great time."
The guys decided to come together to share their interesting living situation with the world.
The TikTok account, '@8dudes1dorm,' started as an idea and has resulted in a viral following.
Freshman Mason Grenci says they started the account with the hopes of spreading positivity.
"The videos posted before ours were more or less negative," Grenci explained.
"I think we just kinda came to the conclusion it was a better idea to put something positive out there."
The feeback to the videos, so far, has been positive.
"Everyone really loves our account," Mann told News 18.
"It kinda brightens up their day a little bit, so that's always a good thing."
The guys want to keep the account going, with high hopes to feature some special guests, including Purdue Pete and Purdue President Mitch Daniels.
Grenci has some advice for students that may find themselves in this situtation in the future.
"Make the most out of it," He told News 18.
"Whatever it is, make the most out of it, do the best you can."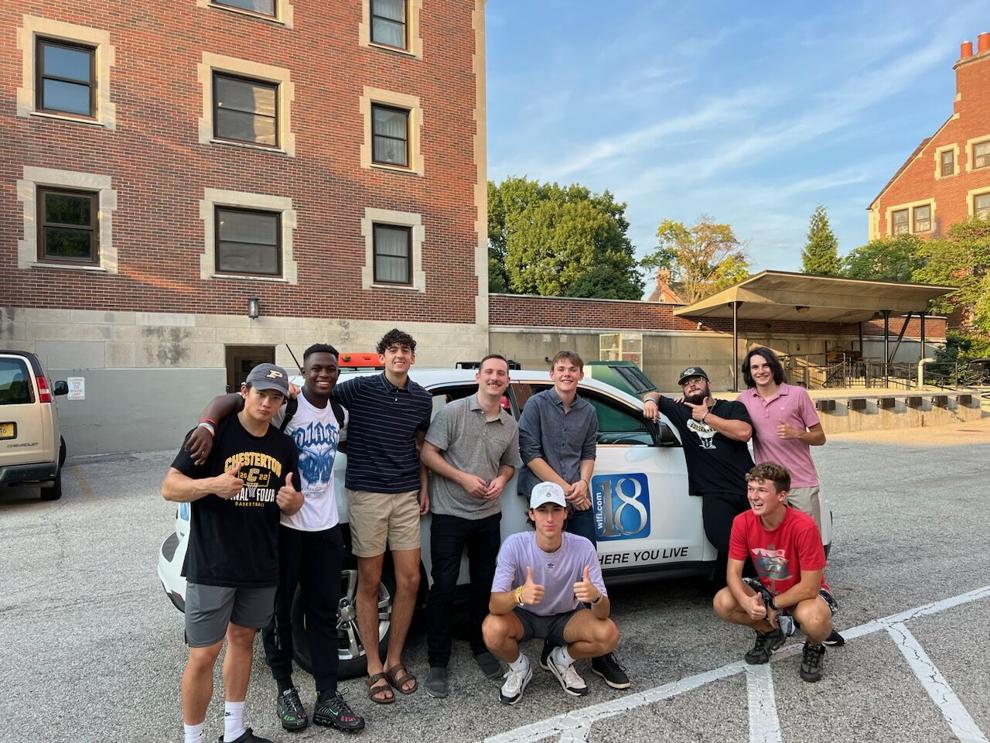 If you're interested in following the guy's antics, you can follow them on TikTok @8dudes1dorm.
The guys have also added a new addition to the team, making them a group of 9.