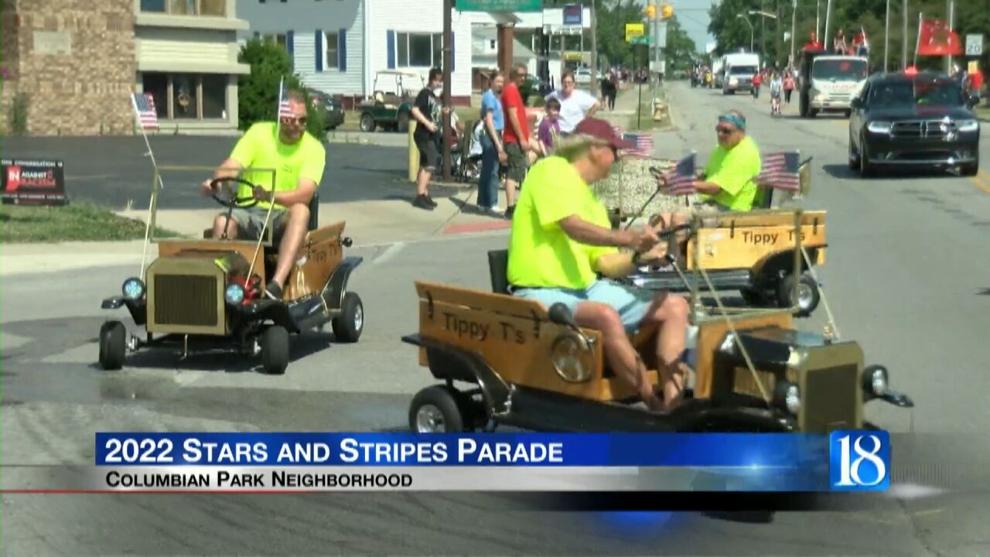 LAFAYETTE, Ind. (WLFI) — The annual Lafayette Stars and Stripes celebration got kicked-off in style Monday morning.
Floats, classic cars, and queens by the dozens were on hand for the morning parade.  
The parade began near the Five Points Fire Museum and made its way down Main Street, and ended the festivities in Columbian Park.  Greater Lafayette Fire and Police led the pack with lights and sirens blaring.    
Dozens of local organizations marched and sang and tossed out candy and toys for kids, and no parade is complete without the Tippecanoe Shriners Club Tippy T's carts. 
City Clerk Cindy Murray said that some last minute participation made this year's parade a success. 
"I was concerned for the entries there for a while," Murray said. "They weren't coming in as fast as I wanted them to, but there at the end everyone rallied and we were able to get enough to have a decent sized parade."
"I came out to support the Central Catholic boys baseball team," said Central Catholic Patriot, Andrew Buche. "They won the state championship, so I'm out to celebrate with the boys and to celebrate July Fourth."
The Central Catholic Knights beat the Tecumseh Braves to win state this year.  They were treated to a fire engine ride in the parade. 
The Stars and Stripes concert started at 6 p.m., and fireworks are set to begin at 10 p.m.