Areas of dense fog have mixed out in the area & any patchy black ice from dampness on roadways has melted & dried.
Parade weather looks cool & dry this evening with temperature falling from around 41 at 5:30 p.m. to 35 by 8 p.m.  Winds will be northeast at 8-11 mph, leading to wind chills of 36 at 5:30 p.m. to 28 by 8 p.m.
We will turn cloudy & showers will develop & increase tomorrow.  Numerous showers & even a few embedded storms are possible by late afternoon-evening.  It will turn into a windy day, as well after lows tonight at 28-33 then rising late.
Much of the day will be in the 40s, but we will warm-up rapidly after 5 p.m.  Highs should occur around 9-10 p.m. at 48-58 northwest to south.
Isolated severe storms are possible over southern Indiana with severe severe storms farther southwestward Sunday evening-night.
Looks like MARGINAL RISK parameters southern Indiana, but SLIGHT RISK parameters farther southwestward, centered in Arkansas to the Gulf Coast.  
The best potential of tornadoes will be over southeastern Texas to Louisiana & southwestern Mississippi, it appears.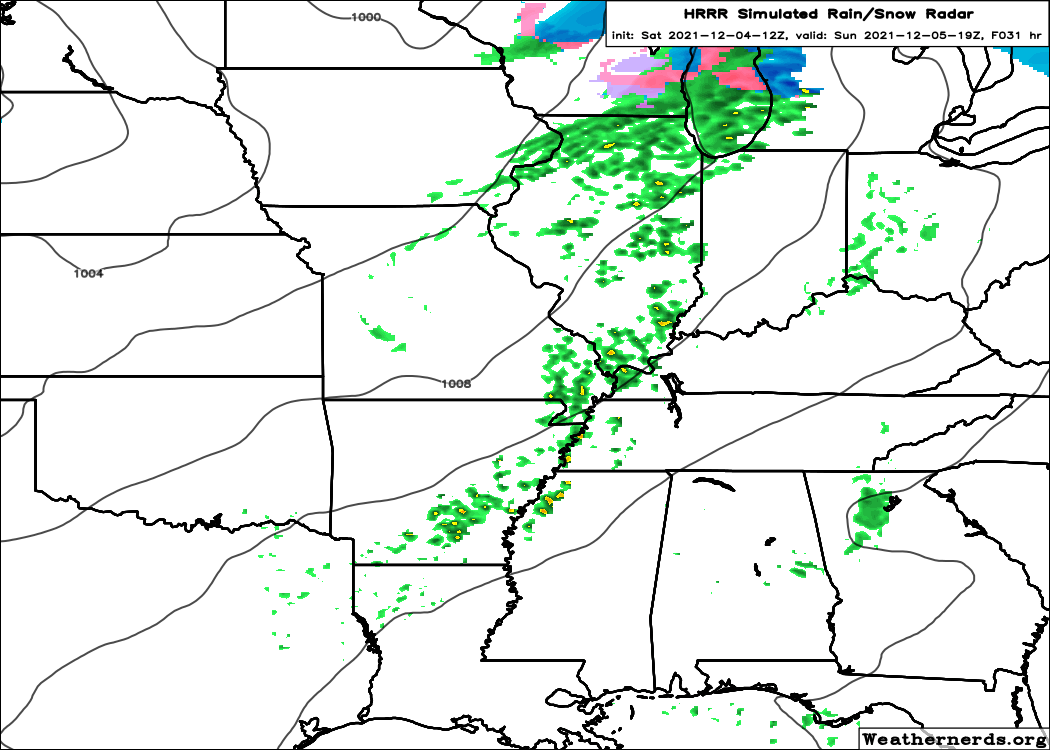 Note the warming with highs occuring around 9-10 p.m.
Wind will be strong Sunday & Sunday evening from the southeast, then south to southwest with gusts up to 35-40 mph.
Once the cold front passes through we will fall to the 30s with northwest winds to 43 mph.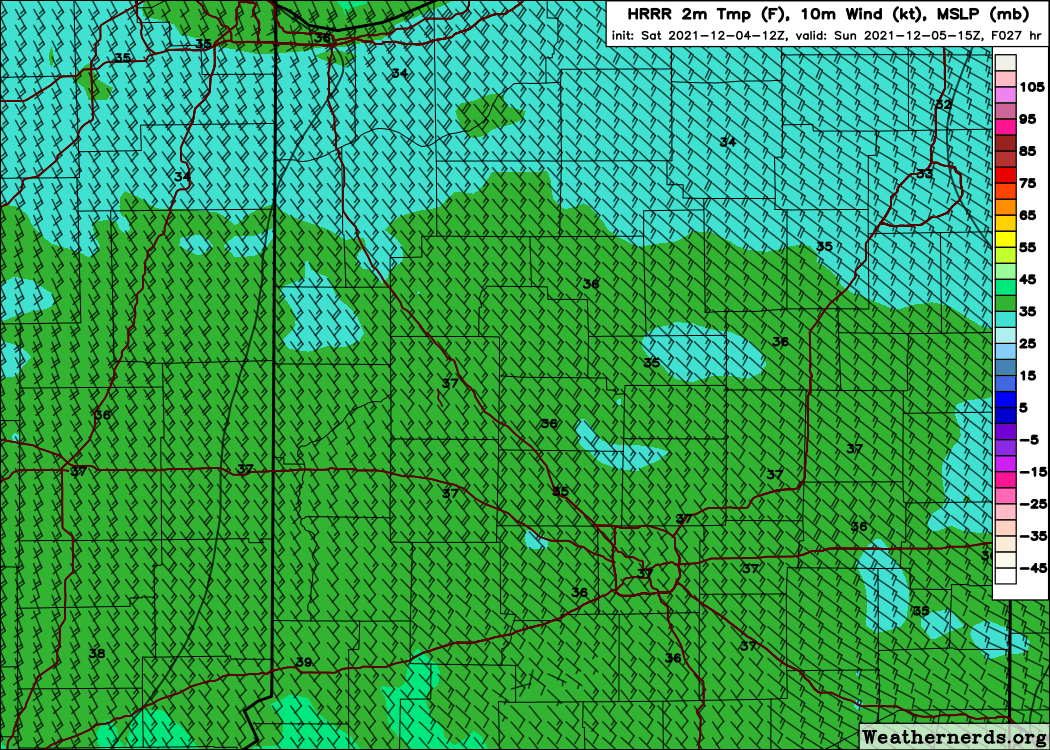 Monday will be a windy to very windy day with temperatures steady in the low to mid 30s with a few flurries & snow showers, then clearing, followed by rapid decrease in the winds Monday evening & lows in the 16-19 range Monday night.  Peak gusts to 45 mph are possible Monday.
We will cloud up with only 26-30 on Tuesday for highs
Trending more toward all snow rather than any sort of change-over to icy mix Tuesday night-Wednesday AM.
Minor snowfall accumulations are expected with enough to cause travel issues Tuesday night-Wednesday AM.
A band of 1-3" of snow will likely occur with the system, it is just a bit uncertain as to where exactly that band will set up.
Temperatures will be 23-26 Tuesday night-Wednesday AM, followed by highs Wednesday at 31-35.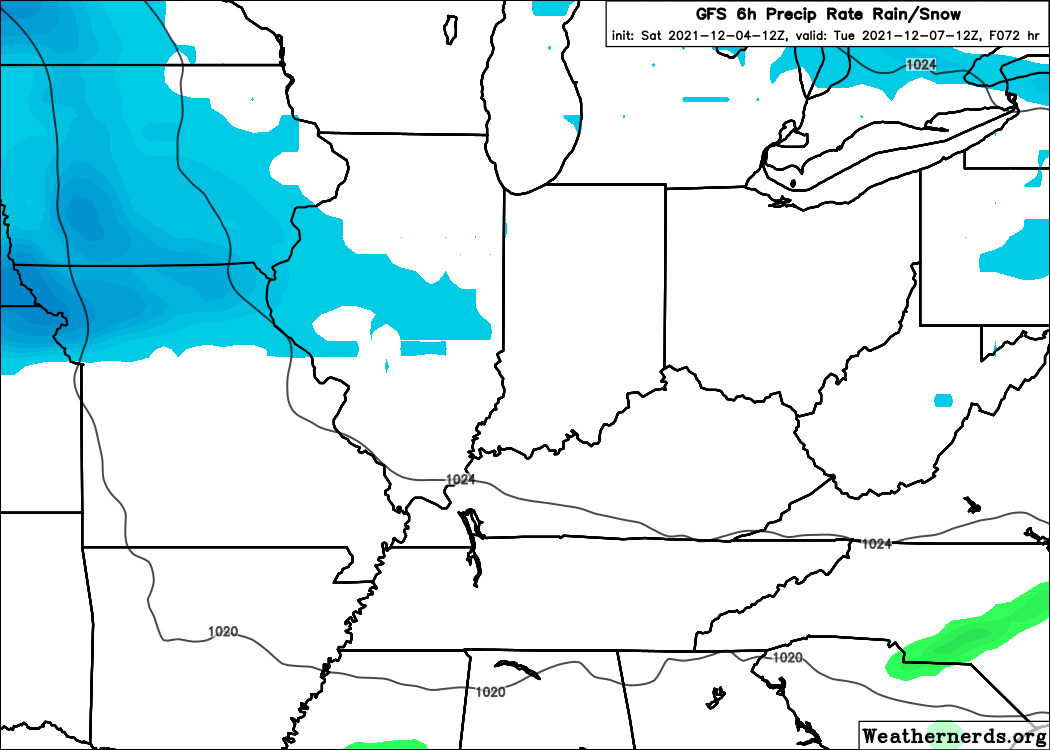 We warm up late next week (30s & 40s Thursday) with rain by Friday with 40s to 50.
Rain & mild, windy weather Saturday could end as snow with windy weather Saturday night to Sunday AM.
Colder snap will go back to rain & mild, windy to very windy weather December 16.  Quick temperature tank with very windy weather & change-over to snow is possible around December 17.