Prepare for showers today! Much of the area has been dry this morning, but we are tracking big changes in the forecast for today. An approaching cold front is going to bring our next round of rainfall to Greater Lafayette. Showers have developed in eastern Illinois, near the Danville area and it is tracking east this morning.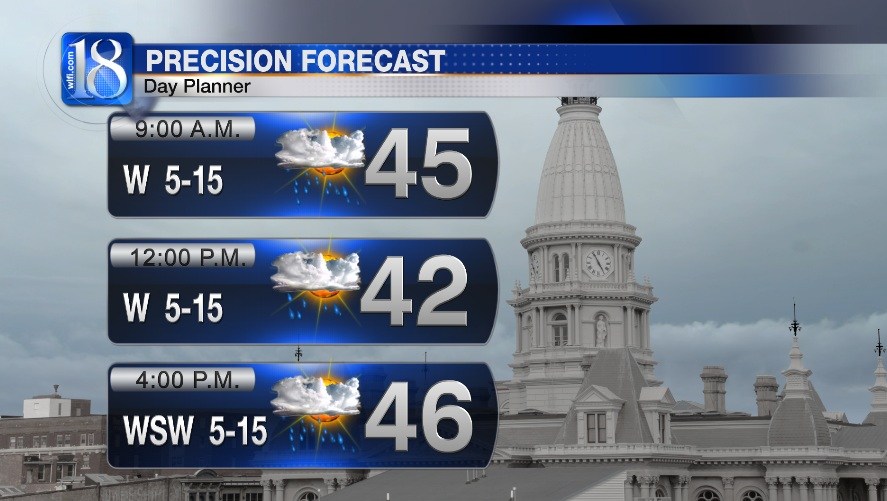 Precision Futurecast has the rainfall moving into our western counties between 7 a.m. – 8 a.m. EDT and impacting Lafayette near 9 a.m. EDT. The scattered rain will travel over the area through the early afternoon, meaning rain will likely be falling through the lunch hour. Temperatures will also drop into the lower 40s by midday.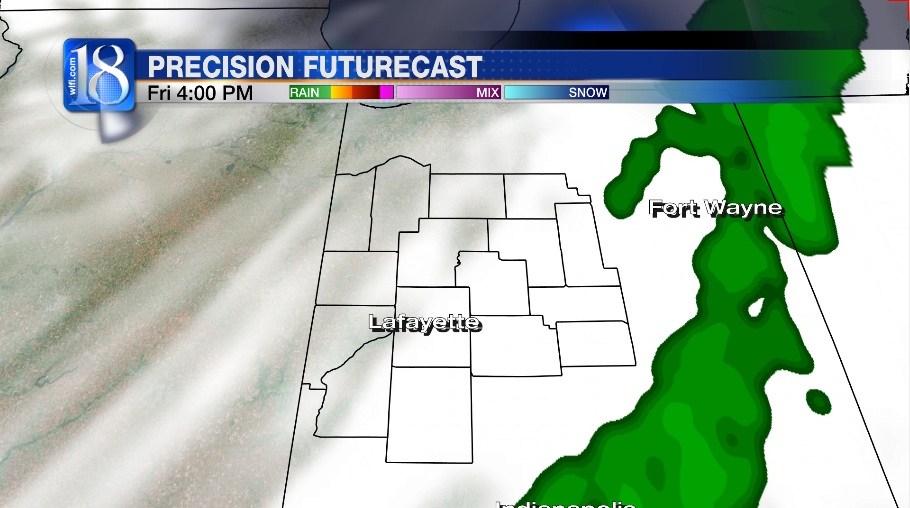 Highs this afternoon will struggle to rise because of the cloud cover and showers. Temperatures will reach into the mid-40s late in the afternoon. After 5 p.m. EDT, Futurecast has most of the rainfall will be east of the viewing area. Skies will remain mostly cloudy with breezy winds between 5-15 MPH. Be sure to have a coat if you plan on going to football games this evening!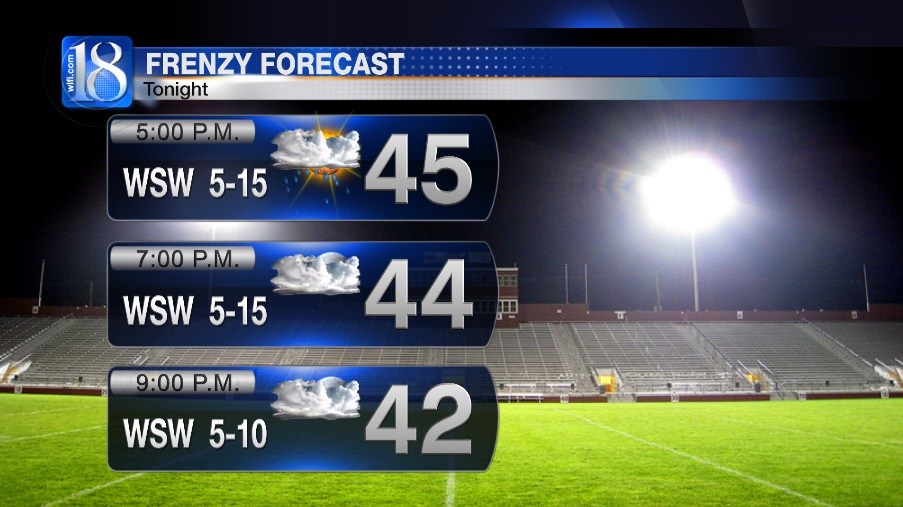 Cloud cover will linger over Greater Lafayette on Saturday as highs climb into the mid-40s. Temperatures this weekend will be trending nearly 15 degrees below normal for this time of year!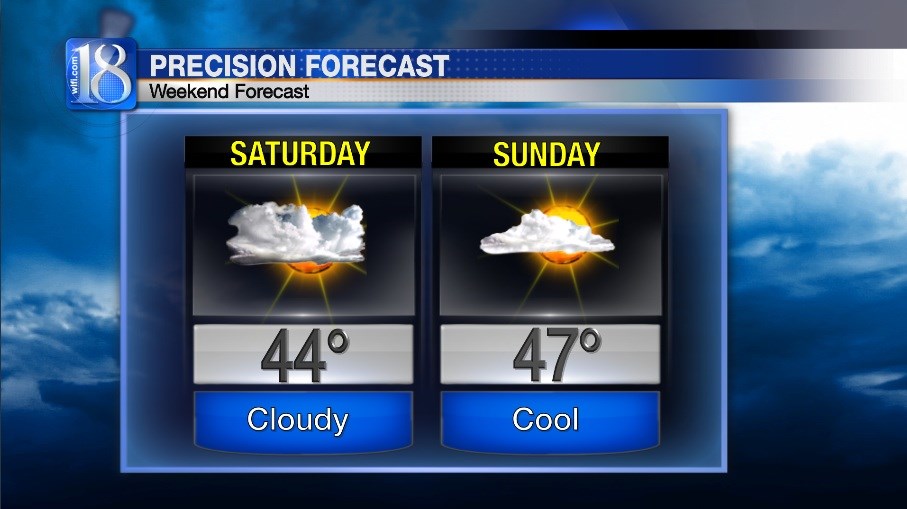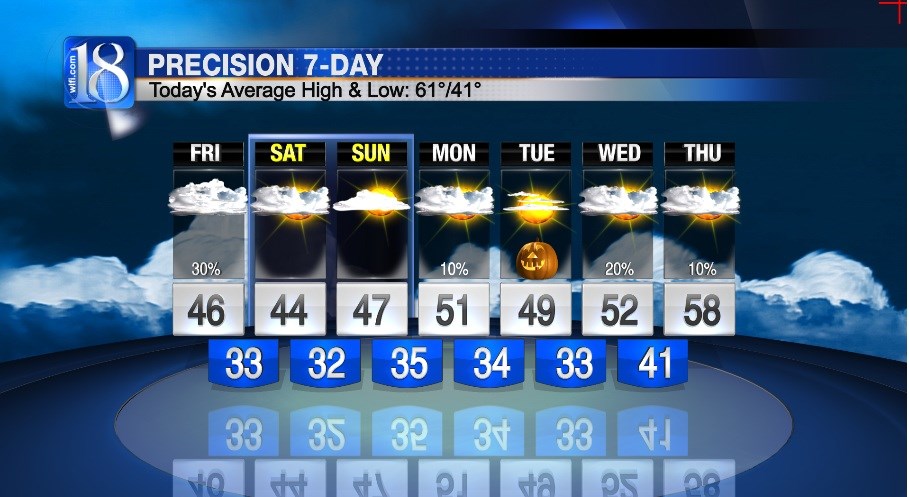 Related Content
Scroll for more content...