We are seeing a comfortable start to the day with temps around 50°.
Scroll for more content...
We will be around 5-10° above average today as temps will rise to the low 70s.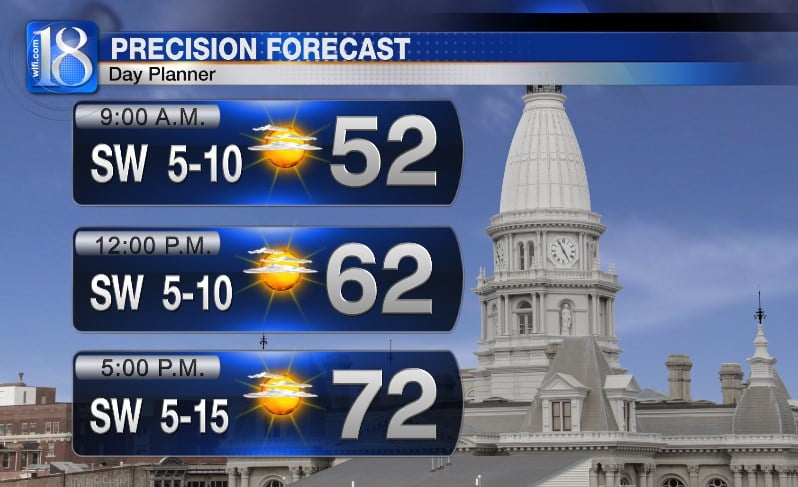 We will be dry through Saturday but chances for rain move in on Sunday with a cold front.
Related Content