We have areas of fog this morning and it prompted a handful of school corporations to run under a delay this morning. The fog quickly dissipated and skies are becoming mostly sunny. The area will stay mostly clear through the afternoon with comfortable highs in the mid-70s.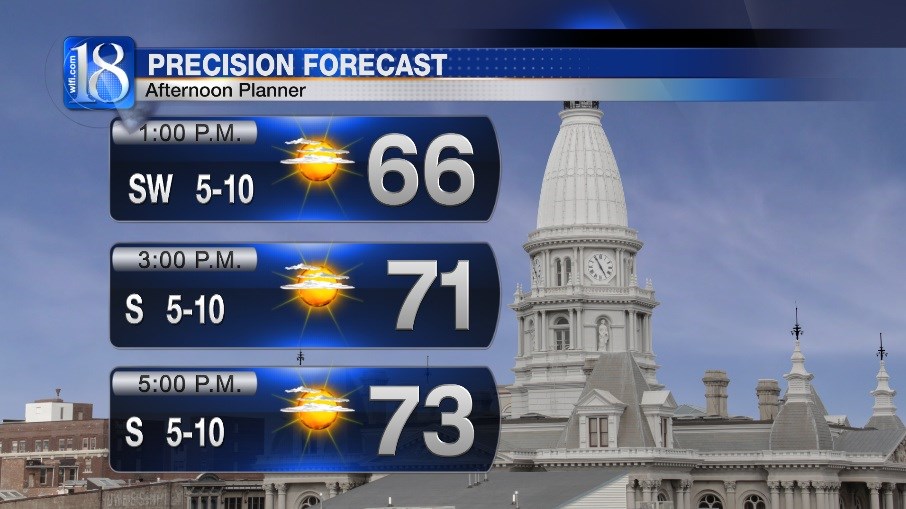 The weather is going to be pleasant this evening and if you plan on going to high school football games tonight, you may want to have a light jacket. Temperatures will fall into the lower 60s by 9 p.m. EDT and into the 50s early tomorrow morning.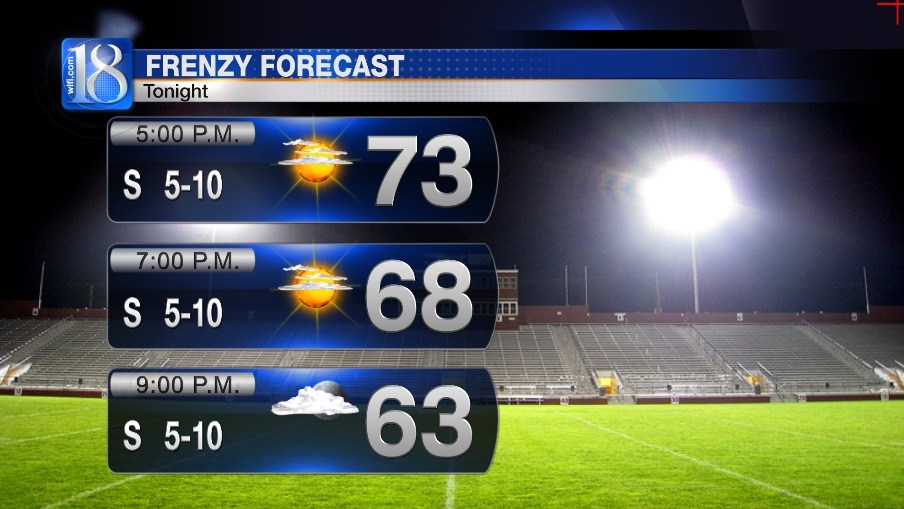 The first half of the weekend will be dry and warm! Highs will soar into the lower 80s Saturday afternoon. However, the warm weather is not going to stick around for long. A cold front will travel over Indiana on Sunday and bring scattered rainfall. Scattered showers and thunderstorms will arrive late Saturday night with falling temperatures by Sunday morning.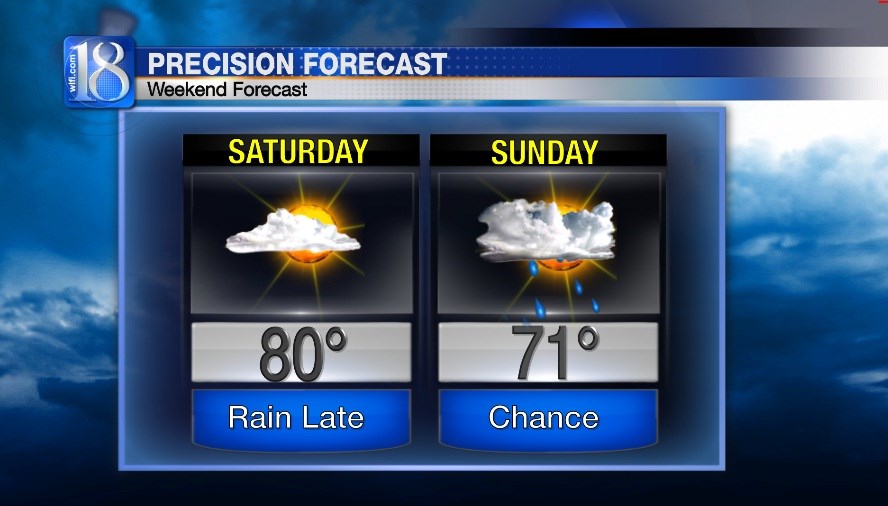 It is going to be much cooler and quieter at the start of the next work week. We are tracking mainly dry weather for next week with highs in the 60s on Monday. Patchy frost cannot be ruled out in isolated areas Monday and Tuesday mornings with lows in the lower 40s.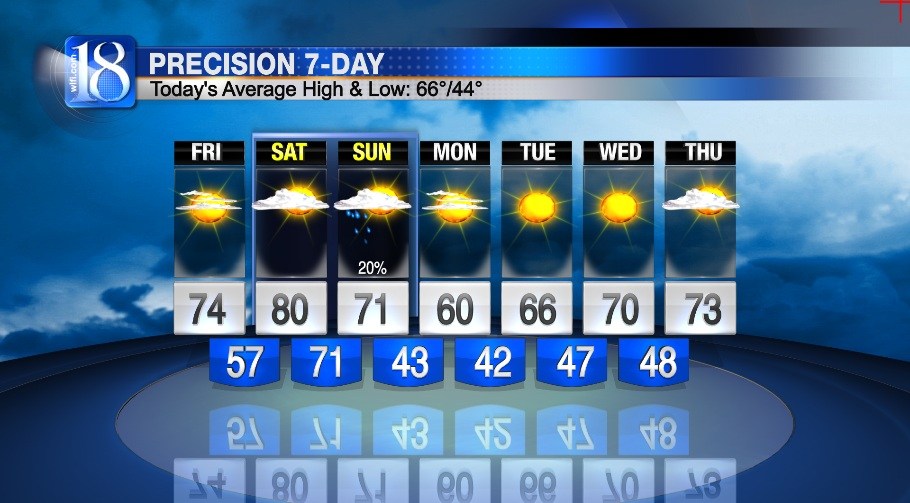 Scroll for more content...